Tropical Storm Odile hovers off southern Mexico, could become hurricane by Friday night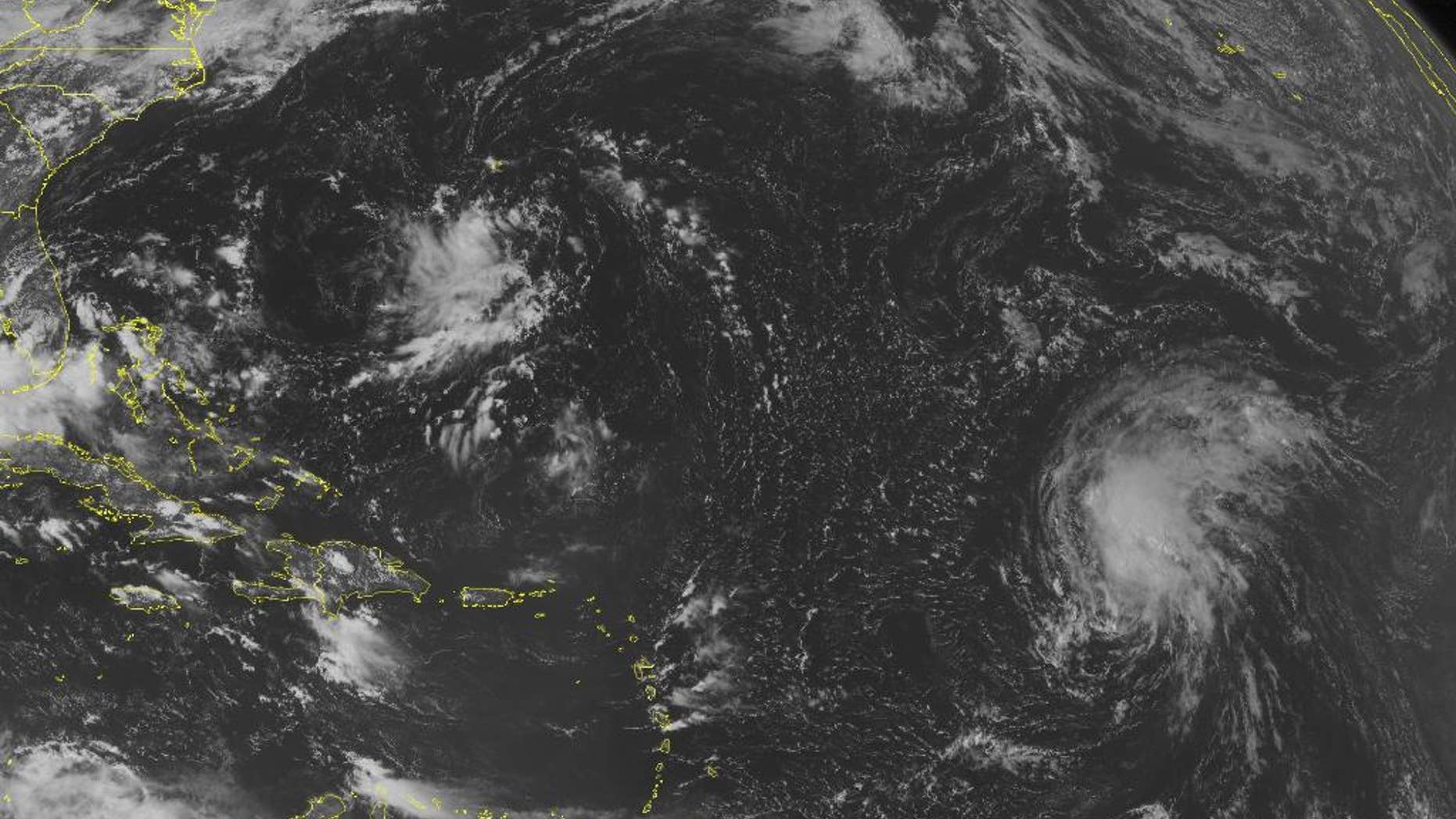 MEXICO CITY – Tropical Storm Odile hovered off Mexico's southern Pacific coast early Friday, keeping out to sea but expected to gain strength over the coming day and possibly become a hurricane.
The U.S. National Hurricane center said Odile had maximum sustained winds near 60 mph (95 kph). Its center was about 245 miles (390 kilometers) south of Manzanillo and was holding stationary.
The center said the storm could become a hurricane by Friday night and then take a more northwesterly track, but it was predicted to remain well offshore through at least Saturday.
A tropical storm watch was in effect from Manzanillo north to Cabo Corrientes, and dangerous surf and riptides were forecast for that area within a day or so.
Tropical Storm Edouard formed in the far eastern Atlantic on Thursday but was expected to remain out to sea.
The U.S. hurricane center said the fifth named tropical storm of the Atlantic hurricane season had sustained winds of 40 mph (65 kph) late Thursday and was centered 1,020 miles (1,645 kilometers) west of the Cape Verde Islands. The storm was moving northwest about 13 mph (20 kph).
No coastal warnings or watches were in effect. Edouard was forecast to stay over the open waters of the north central Atlantic.