Tropical Storm Helene Heads for Mexican Landfall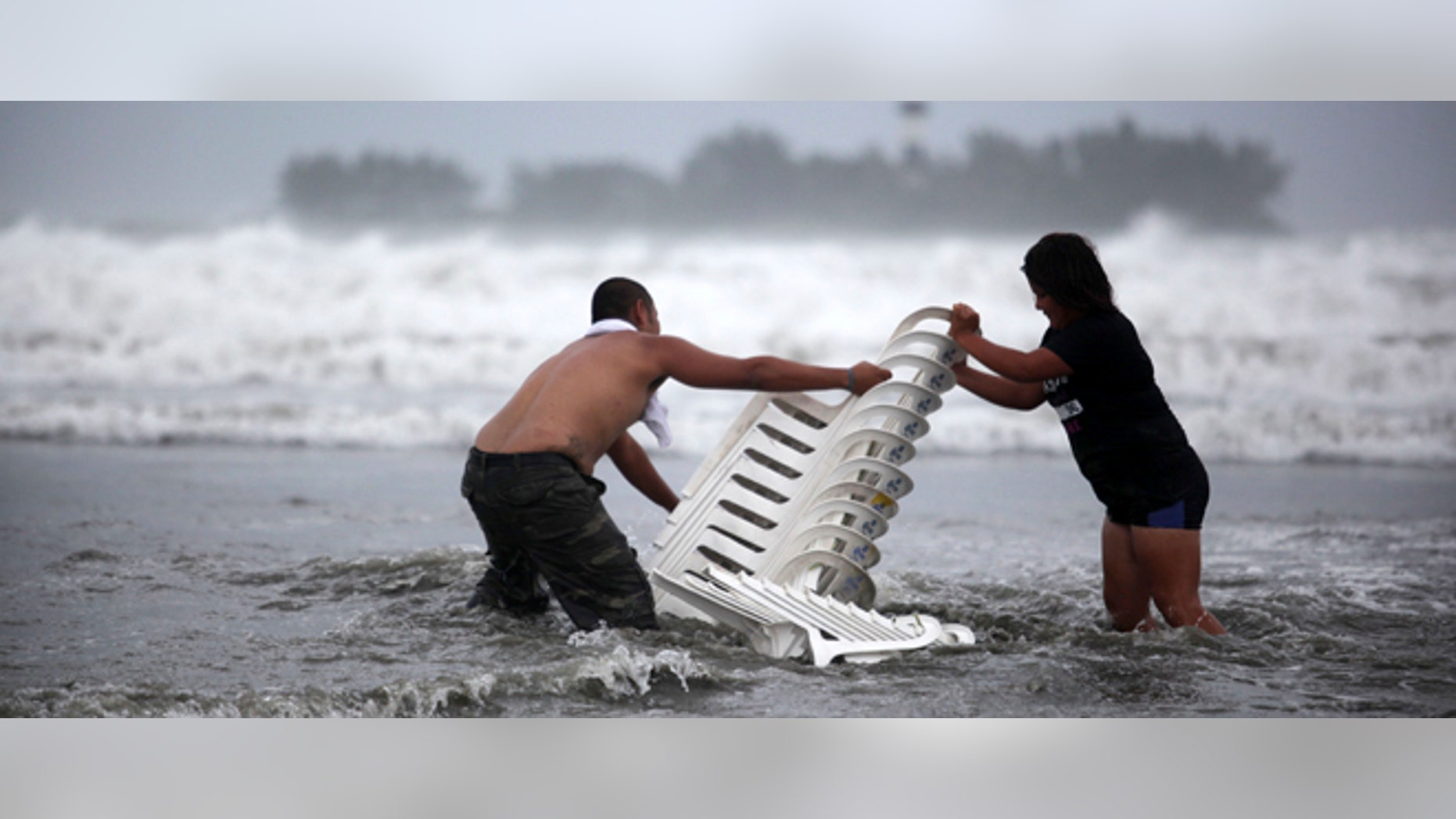 VERACRUZ, Mexico – Mexico's Gulf coast is preparing for the arrival of Tropical Storm Helene as it recovers from widespread flooding caused last week by Hurricane Ernesto.
The U.S. National Hurricane Center said Helene sprang up Friday then weakened to barely tropical storm strength by nighttime and little change in strength was expected before landfall.
Helene had maximum sustained winds of 40 mph (65 kph) and was moving northwest at 7 mph (11 kph) late Friday. It was centered about 35 miles (55 kilometers) southeast of Tampico.
Landfall was predicted for the northern part of Veracruz or the southern part of Tamaulipas, a lush coastal region of oil centers and tourist resorts, with hundreds of towns and villages sitting along streams and rivers that can swell dangerously in heavy rain. Many were evacuated as Ernesto approached last week, and flood damage made some 10,000 people homeless.
Mexico's government declared a state of emergency in more than 100 population centers in Veracruz state and was providing them with emergency aid. The country's national weather service warned of intense rains and winds along the Veracruz and Tamaulipas coasts, with heavy rain, hail and lightning possible.
Helene was predicted to bring 4 inches (10 centimeters) to 8 inches (20 centimeters) of rain. A storm surge could raise water levels by as much as 1 to 2 feet (0.6 meters) above normal along the immediate coast and to the north of where landfall is made.
Heavy rain was expected in the city of Tampico, an oil-refining center and important port in the southernmost part of Tamaulipas state. The Tampico metropolitan area has roughly 790,000 inhabitants, sits just above sea level and is surrounded by lakes and lagoons that are already full and could easily flood in the event of heavy rains.
Civil protection authorities in Veracruz issued a yellow alert, one level below the highest warning, for population centers in the north and center of the state, warning residents to familiarize themselves with the locations of emergency shelters, avoid crossing swollen streams and rivers, and keep listening to radio and TV for storm updates.
Meanwhile, Portugal posted a tropical storm watch for the central and eastern Azores islands as Tropical Storm Gordon moved eastward across the Atlantic.
Based on reporting by the Associated Press.
Follow us on twitter.com/foxnewslatino
Like us at facebook.com/foxnewslatino