Tigers hurler Scherzer improves to 13-0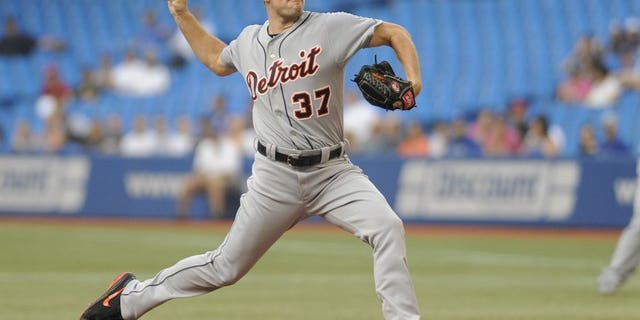 TORONTO (AFP) – Detroit Tigers' Max Scherzer pitched 6 1/3 strong innings in a 6-2 victory over Toronto to become the first Major League Baseball hurler since 1986 to open a season 13-0.
Scherzer is now one win away from matching Roger Clemens' 14-0 start to the 1986 campaign.
He surrendered just two runs on seven hits in his 6 1/3 innings and struck out eight. He will have the opportunity to tie Clemens' mark on Monday in Cleveland.
Austin Jackson made two stand-out catches in center field to help Scherzer extend his streak, and the Tigers' four-run second inning off Toronto pitcher Josh Johnson staked Scherzer to an early lead.
Alex Avila hit a three-run home run while Victor Martinez went 2-for-4 with a solo home run, two RBI and two runs scored for Detroit, who have won two straight after dropping six of seven.
Colby Rasmus and Maicer Izturis each drove in a run for Toronto, who have lost seven of their last 10 games. Josh Johnson gave up six runs -- one earned -- on seven hits over five innings to take the loss.