Thousands Flood Sydney Streets for Gay Mardi Gras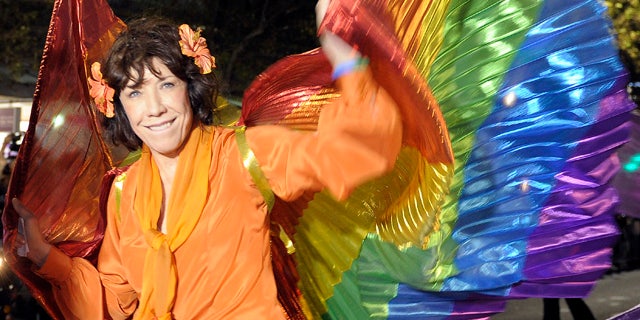 NEWYou can now listen to Fox News articles!
SYDNEY -- Grooms with grooms and brides with brides were a regular sight on inner Sydney streets Saturday as the campaign for gay marriage in Australia emerged as a main theme of one of the world's premier gay and lesbian parades.
Hundreds of thousands of people turned out to witness 135 entries and nearly 8,500 marchers in the 34th annual Gay and Lesbian Mardi Gras Parade.
The federal government passed a law in 2004 to ensure that only marriages between a man and a woman can be legally recognized in Australia.
But the political debate was revived this week with the government considering allowing the national capital Canberra's local government to create its own gay marriage law.
Hollywood star Lily Tomlin kicked off the parade along with seven other prominent people from the gay community. Officials said they were being honored as "gay heroes" because of their courage and advocacy.
Christian opponents of the parade held a vigil in downtown Sydney several blocks away from the festivities to protest same-sex marriage. Pastor Peter Madden, a vigil organizer, said the Mardi Gras should be held in a stadium instead of on inner Sydney streets.
"It's having a dangerous impact on our youth," he said.
In the first Gay and Lesbian Mardi Gras parade in 1978, about 2,000 people marched down Sydney's Oxford Street, which is famous for gay bars and nightclubs. Rioting ensued when police revoked their march permit and arrested 53 participants.
Today, the parade is known throughout the world, and is a cultural crown jewel for Sydney.
"Like no other, Mardi Gras reflects Sydney's vibrant and colorful personality," New South Wales state government minister Verity Firth said.
"It showcases our diversity and our freethinking spirit to the world. It's part of the cultural fabric of our city," she said.
The Mardi Gras parade and the two-week festival leading up to it contribute nearly $30 million each year to the New South Wales economy and draw an estimated 20,000 international and interstate visitors.