Think tank OECD predicts Greek economy to shrink again next year, might need more help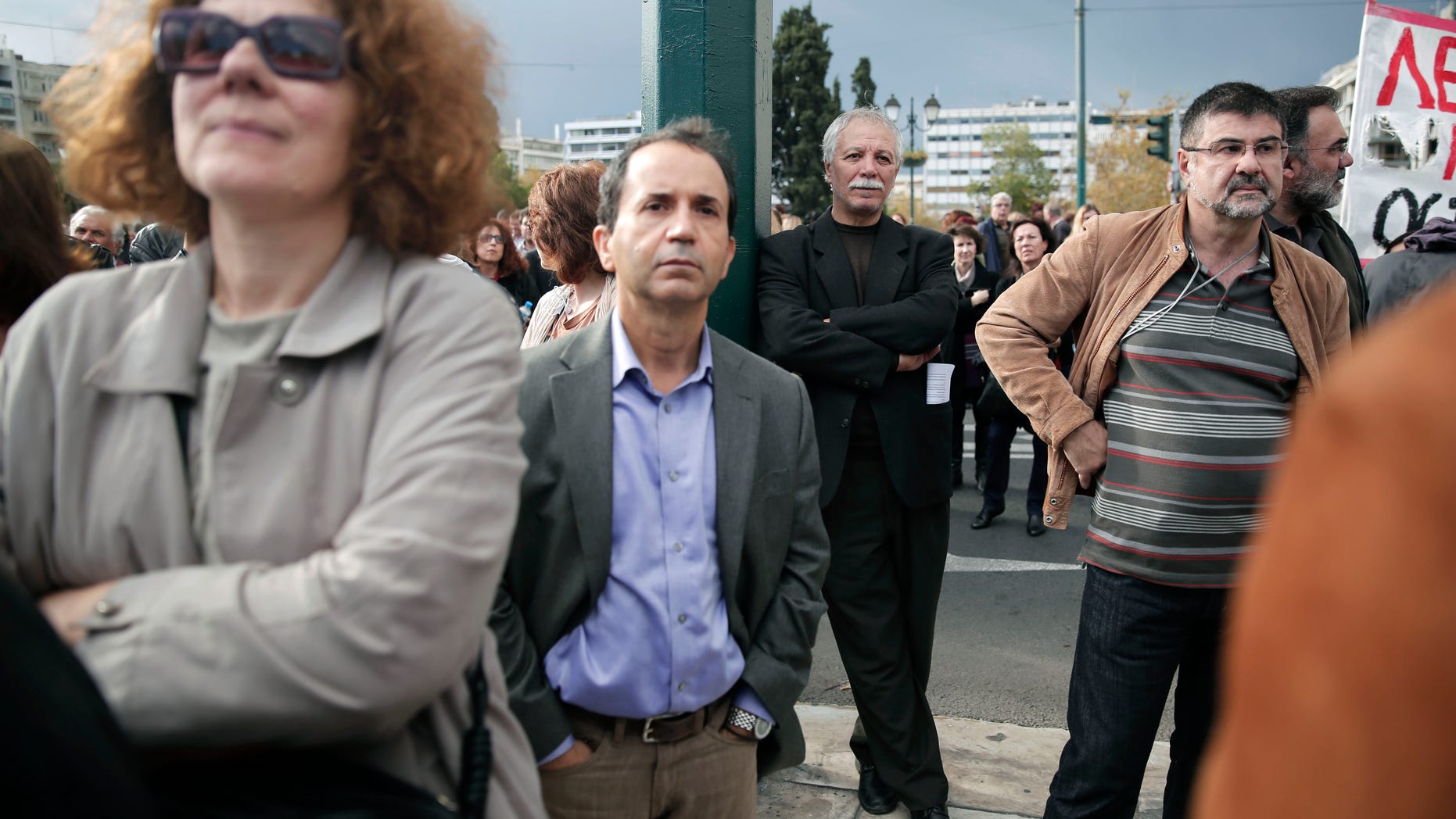 ATHENS, Greece – A leading international economic body is predicting that Greece's economy will shrink further next year and that the government might need more financial help.
In a survey published Wednesday, the Organization for Economic Cooperation and Development said the Greek economy would contract 0.4 percent in 2014, in contrast to the Greek government's forecast for 0.6 percent growth.
The leading international economic think-tank said "positive growth is projected only in the course of 2014, reflecting a slower decline of domestic demand and a pickup in exports."
Greece's economy is contracting for a sixth consecutive year, and the government has been relying on rescue loans from the International Monetary Fund and other European countries since May 2010.
The government has insisted the country will return to growth in 2014, and will post a modest primary surplus — the budget balance without taking into account outstanding interest payments.
"The 2014 budget is the budget of the Greek economy's recovery after six years of recession," Finance Minister Yannis Stournaras said during a speech to Parliament's finance committee Wednesday.
The billions of euros of rescue loans have been contingent on Greece implementing broad structural and fiscal reforms. Successive governments have imposed repeated rounds of austerity measures, including slashing pensions and salaries, and increasing taxes.
While improving certain aspects of the economy, such as the reduction in Greece's annual budget deficit, the reforms have contributed to a sharp drop in living standards and spiraling unemployment, particularly among the young, where the jobless rate is over 60 percent.
"The depression has been much deeper than expected, which has undermined debt sustainability, induced a dramatic rise in unemployment, which affected more than 27 percent of the labor force at mid-2013 and raised social tensions, especially in the first years of the program," the OECD said in its economic survey for Greece.
It said growth was hampered by weak domestic and global demand and difficulty accessing credit.
"Together with the additional adjustment needed on the fiscal side and price competitiveness, the need for further assistance to achieve fiscal sustainability cannot be excluded," the report said.
There was praise, however, for how far Greece has come, with the organization saying the country achieved "a record fiscal consolidation by OECD standards" that managed to reduce the country's massive deficit.