Theresa May reveals type 1 diabetes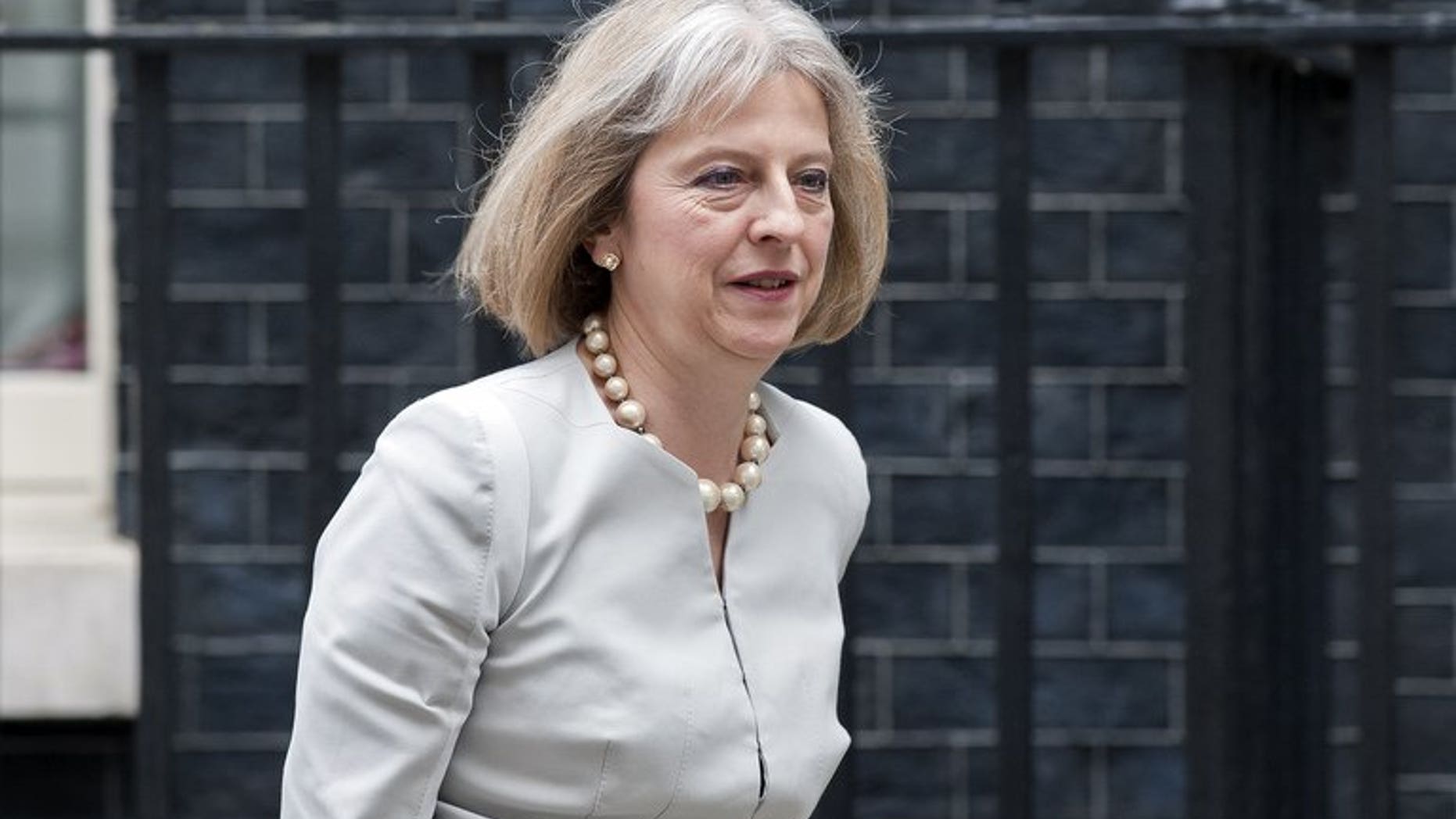 LONDON (AFP) – Home Secretary Theresa May has been diagnosed with type 1 diabetes, a serious form of the condition that means she will need daily insulin injections for the rest of her life, she said in an interview.
May, 56, said she had been diagnosed two months ago but would not let the chronic condition affect her work or her cabinet position.
"It was a real shock, and yes, it took me a while to come to terms with it," she told the Mail on Sunday.
"The diabetes doesn't affect how I do the job or what I do. It's just part of life??? so it's a case of head down and getting on with it."
Type 1 diabetes means the body is unable to produce insulin, which enables the body to process glucose in the blood.
The condition is associated with a higher risk of heart attacks and strokes, while the Mail reported that the Conservative politician will need to inject herself with insulin twice daily.
Her diabetes contributed to dramatic weight loss which had led some to speculate May was undergoing an image makeover before challenging Prime Minister David Cameron for the party leadership.
"There is no leadership bid. We have a first-class prime minister and long may he continue," May told the newspaper.
The report said she frequently works until 1am before rising again at 6am.
"It doesn't and will not affect my ability to do my work. I'm a little more careful about what I eat and there's obviously the injections but this is something millions of people have??? I'm ok with needles, fortunately," May said.
Since the Conservative-Liberal Democrat coalition came to power in 2010, May has led a government crackdown on immigration and overseen austerity cuts to police budgets.
Last month she secured the deportation to Jordan of Islamist cleric Abu Qatada, which had previously been blocked under human rights laws.