Thailand concerned after key peace talk imam shot dead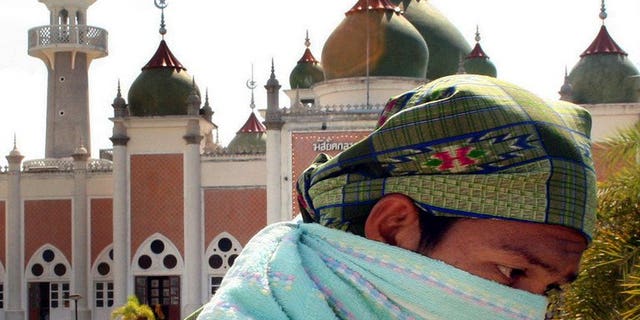 BANGKOK (AFP) – A Muslim leader seen as a major figure in efforts to end a bloody insurgency in Thailand's south was shot dead Monday, raising concern about the future of peace talks.
Imam Yacob Raimanee of the Pattani Central Mosque -- the main house of Islamic worship in one of several violence-plagued southern provinces -- was gunned down on Monday afternoon in the town of Pattani, police said.
The killing comes despite an agreement between Thailand and Muslim rebels from the region to try to avoid bloodshed during the Muslim holy month of Ramadan, which ends this week.
"I can say that this incident is worrying," National Security Council chief and lead peace negotiator Paradorn Pattanatabut told AFP.
"The imam was one of those supporting the talks... he was killed, so we are concerned," he said.
The insurgency in the Muslim-dominated region has claimed more than 5,700 lives since 2004, with bombings, shootings and even beheadings targeting those perceived as collaborating with the Thai state.
In recent months, talks between the Thai authorities and some rebel groups including the Barisan Revolusi Nasional have brought tentative hopes of peace.
Malaysia -- which has hosted peace talks -- announced on July 12 that the two sides had agreed to try to stem the unrest during Ramadan.
But after a period of relative calm, violence resumed in late July, with a spate of bomb and gun attacks in southern Thailand that left nine people dead including teachers and police officers.
Paradorn vowed that the talks will continue.
"They are trying to frighten people -- so we have to be patient and strong," he said.
Thailand researcher for New York-based watchdog Human Rights Watch, Sunai Phasuk, said Yacob was "the main driving force behind the effort to deradicalise Muslim youth in Pattani province".
"Imam Yacob is the most high-profile target among those Muslims that insurgents accuse of collaborating with the Thai state," he told AFP.