Teen attempting to break world record for cycling around globe has bike stolen after 18K miles in Australia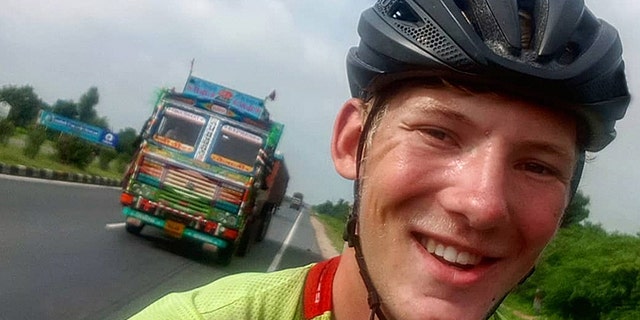 A British teenager, who'd already ridden 18,000 miles in his bid to become the youngest person to cycle the globe, had his dream dashed down under when a thief stole his bike in Australia.
Charlie Condell, 18, of Bristol started his journey in July and had already traveled through Europe and Asia when he made it to Australia, the BBC reported. The cyclist said he woke up in a hostel in Queensland on Tuesday to find his bike had vanished. He said some equipment, camping gear and his passport were also taken.
Condell said he had covered 17 countries and 18,000 miles before his bike disappeared, the BBC reported. The teenager told the Australian Broadcasting Corporation the bicycle had a lot of sentimental value to him.
MASSIVE LINES OUTSIDE CANADA MARIJUANA SHOPS AFTER COUNTRY LEGALIZES WEED
"I know it's just a bike and you can always get another one, but that particular bike has gone through a lot of suffering and it's also brought me through a lot of amazing experiences," he said.
Condell said the stolen bike had set him back in his quest to break the record set by Tom Davies, who rode around the world in six months at 19 years old. Condell said he hoped to finish his journey before March 20, the day he turns 19 years old.
Condell said a few Australians have already reached out to help him.
NAKED MAN WHO JUMPED INTO SHARK TANK ARRESTED IN EARLIER ASSAULT, POLICE SAY
"I've had so many messages, lots of people offering help, places to stay, a couple of free bikes offered," he said.
However, the cyclist said the stolen bike would only delay -- not deny -- him.
"It's not going to stop me - once I get another bike, I'll be off again," he said.