Supreme Court Justice Sonia Sotomayor Returns To Yale To Give Lecture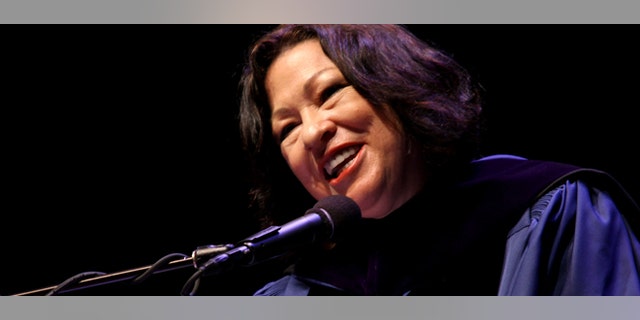 NEW HAVEN, Conn. (AP) – Supreme Court Justice Sonia Sotomayor is giving a talk at Yale University.
Sotomayor, the first Hispanic on the nation's highest court, is scheduled to speak in Woolsey Hall from 1:45 to 2:35 p.m. Monday and deliver a lecture at Yale Law School, her alma mater, at 4:30 p.m.
Sotomayor's talk at Woolsey Hall will be moderated by Judith Resnik, a Yale law professor. The lecture later in the day will take the form of a conversation between Sotomayor and Linda Greenhouse, a journalist-in residence and lecturer at the law school.
Sotomayor returns to campus after being awarded an honorary doctor of laws at the Yale University commencement last year.
Sotomayor was nominated for the Supreme Court in 2009 by President Barack Obama and sworn in later that year.
Follow us on twitter.com/foxnewslatino
Like us at facebook.com/foxnewslatino