Storm Threatens to Extend Thai Flooding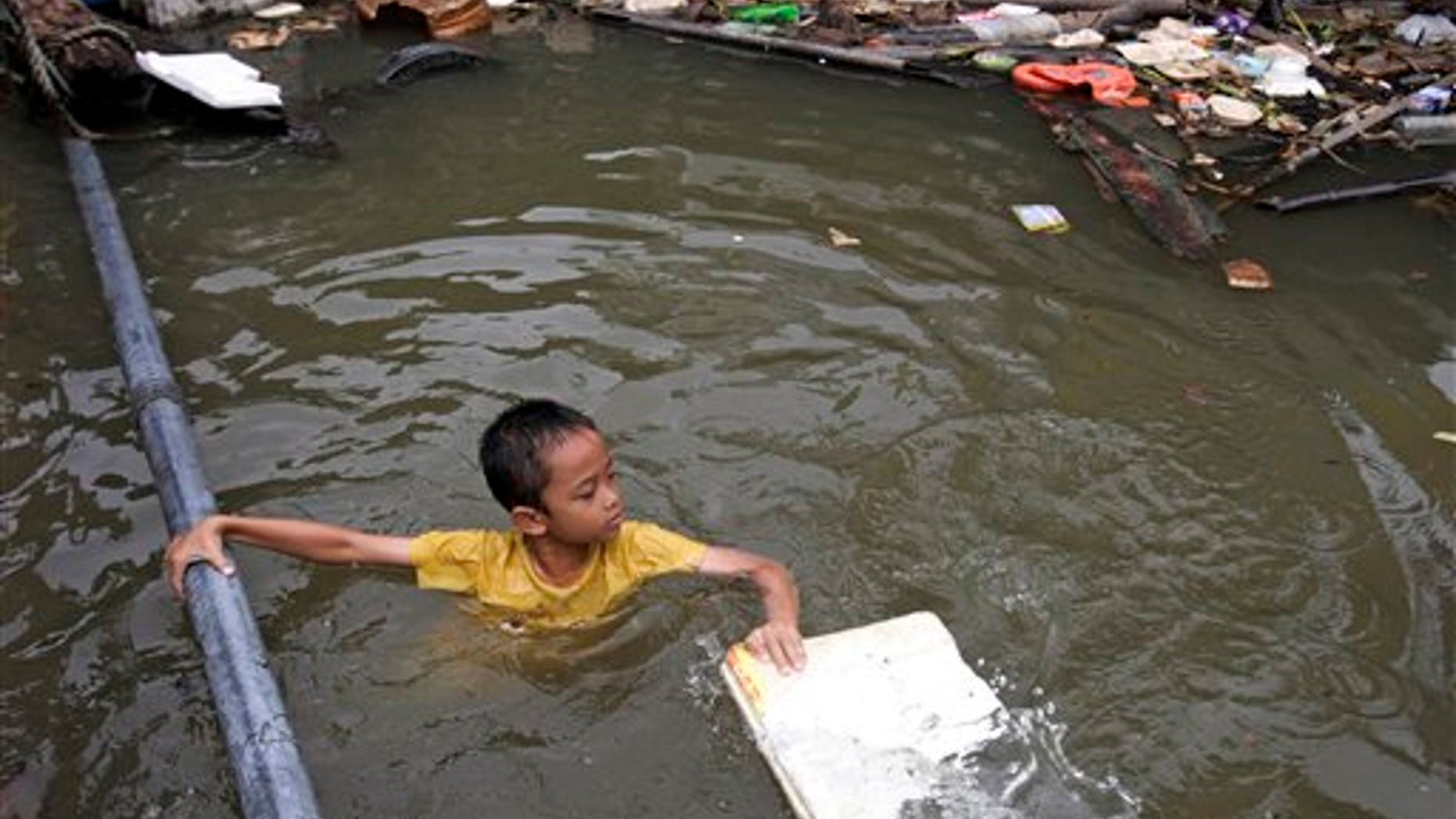 BANGKOK -- Authorities say flooding in the old Thai capital of Ayutthaya could threaten ancient Buddhist temples and have alerted residents there to be ready to evacuate as a tropical storm approaches the region.
Flooding since August has affected about 2.4 million people in a third of Thailand's provinces.
The Disaster Prevention and Mitigation Department said Tuesday that 224 people have been killed.
The Agriculture Ministry estimates that about 2.48 million of the country's 22 million acres of rice fields have been damaged.
The capital Bangkok has so far been spared serious flooding, but it is under threat as waters flow down from areas to the north and Tropical Storm Nalgae brings new rains in the next few days.