Storm Tears Roof Off of Airport in Portugal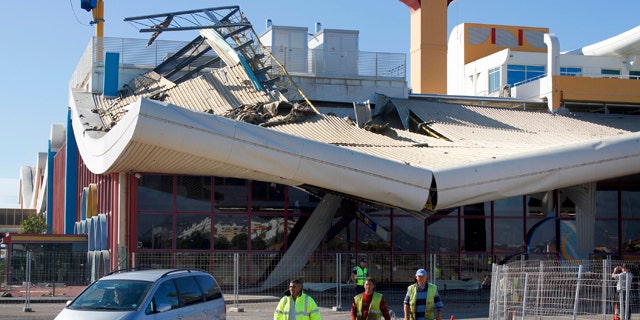 LISBON, Portugal – Authorities say an overnight storm tore part of the roof off Faro airport in Portugal's southern Algarve region, injuring five people and disrupting flights.
Roof panels over the departure terminal's check-in area peeled off when the storm hit at around 5 a.m. Monday.
Hundreds of passengers were stranded at the airport as authorities canceled or delayed departures and diverted incoming planes.
Local media said the damage to the airport meant cafes and restaurants did not open, leaving waiting passengers without food or drink.
The Algarve is Portugal's main vacation destination and one of Europe's most popular. Faro airport handles more than 4 million passengers a year.