Ryanair Reportedly Uses Tape to Seal Plane Window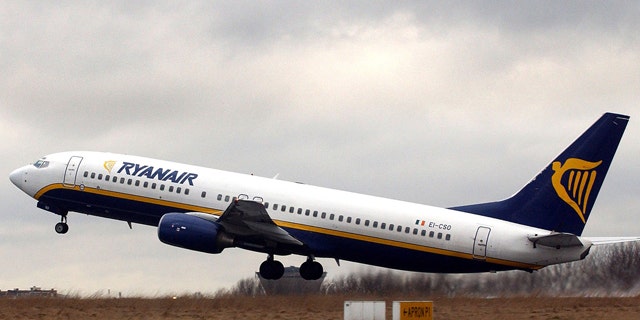 LONDON – A Ryanair plane carrying 200 passengers was forced to turn back after a window sealed with tape before takeoff came loose, according to The Sun.
Crews reportedly put tape around the edge of the windscreen on the pilot's window before the plane left from Stansted airport in England to Riga, Latvia.
"We were kept in the dark, and were terrified. I could see guys taping in the windscreen with what looked like duct tape or gaffer tape," passenger Anthony Neal told The Sun.
Twenty minutes after takeoff, the pilot aborted the flight and returned to the airport.
"We were in the sky, then the pilot said due to damage on the windscreen, we were going to turn back," Neal said.
The Irish Aviation Authority reportedly said the tape was being used as an extra precaution to secure a new window seal.
The low-cost Irish airline insists it followed normal procedures and that passengers and crew were never in any danger.