Sri Lanka Easter bombings spurs call to ban burqas amid reports some of the attackers were women
NEWYou can now listen to Fox News articles!
The Easter Sunday attacks on churches, hotels and other sites across Sri Lanka that killed over 300 people have now spurred some lawmakers to call for a full burqa ban.
A bill was announced Tuesday on the Facebook page of UNP Parliamentarian Ashu Marasinghe to propose banning the burqa in Sri Lanka, citing national security.
The bill, which was posted on the MP's Facebook page, says that the burqa is not a traditional Muslim garment and claims it has been identified as previously being used by males to engage in terrorist activities by hiding their identities.
EASTER BOMBINGS WERE RETALIATION FOR CHRISTCHURCH MOSQUE ATTACKS 'PRELIMINARY INVESTIGATION' SHOWS: SRI LANKAN STATE MINISTER
Marasinghe added that women have previously been informed to remove the burqa before entering certain parts of the country, Sri Lanka news outlet Ada Derana reported.
In his Facebook post announcing the proposal, Marasinghe claimed that the country's Muslim political leaders admitted it was not traditional attire.
Government officials told Sri Lanka's Daily Mirror that evidence from the deadly attacks is pointing to the possibility of a large involvement by women who escaped from the scene wearing burqas.
Several government ministers are in consultation with mosque authorities and President Maithripala Sirisena on the pathway to a possible ban, according to the Mirror.
ISIS CLAIMS RESPONSIBILITY FOR SRI LANKA EASTER BOMBINGS, BUT INVOLVEMENT NOT VERIFIED BY OFFICIALS
Of the 22.4 million people in Sri Lanka, about 70 percent of the population is Buddhist while just over 12 percent are Hindu, according to the State Department's 2017 International Religious Freedom Report.
The Muslim population sits at around 9.7 percent of the population, while 7.4 percent is Christian.
Several countries in the past year have chosen to ban face veils for public sector workers. In October, leaders of the Muslim country Alergia banned female public sector staff from wearing full-face veils at work.
Egypt also considered banning women from wearing the burqa after a period of instability fueled by violence from radical Islamic groups.
CLICK HERE FOR THE FOX NEWS APP
Denmark's facial covering law went into effect on last summer and brings the country in line with similar laws in France and Belgium that prohibit full-body burqas, as well the niqab — Muslim dress which only shows the eyes. Both are rare in Denmark.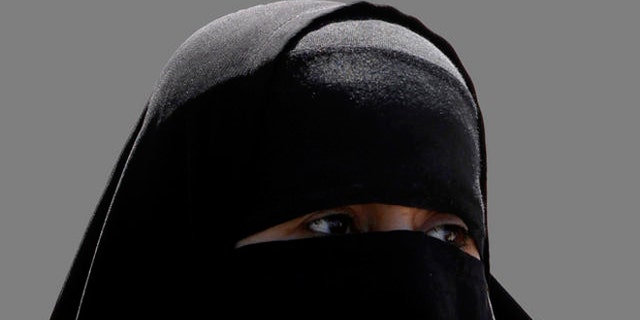 The Danish government has contended the law is not aimed at any religion and does not ban headscarves, turbans or the traditional Jewish skull cap.