Spanish nurse cleared of Ebola mourns her beloved dog, questions decision to kill him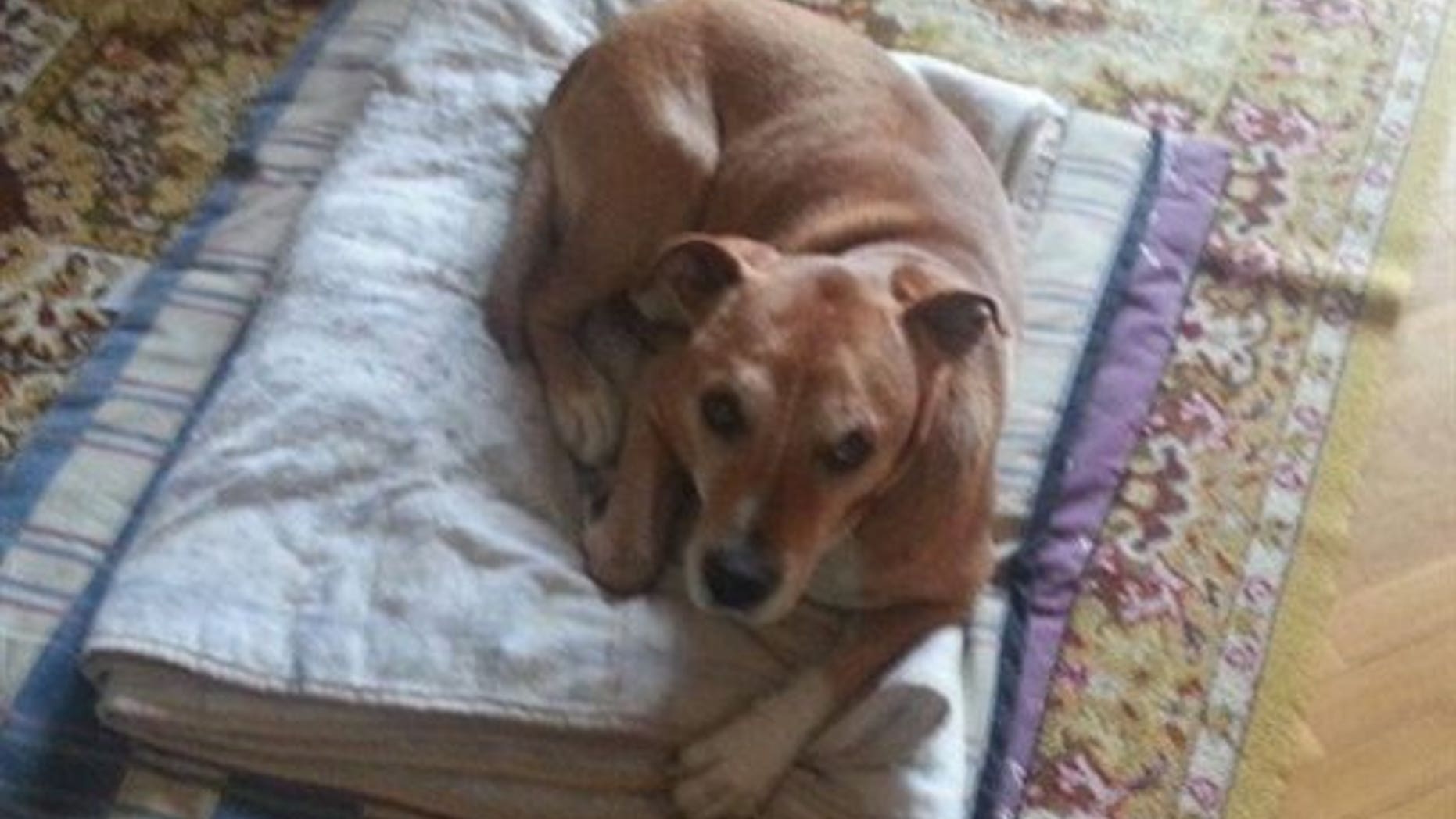 MADRID – The Spanish nursing assistant who beat Ebola found out Thursday that authorities killed their dog Excalibur while she was in the hospital -- and she is not happy about it.
Teresa Romero was cleared of Ebola on Tuesday by medical officials in Madrid after a 15-day battle against the virus.
In an interview published Thursday by the newspaper El Pais, her husband Javier Limon says he finally told his wife that their mixed breed dog, Excalibur, was euthanized two days after her Oct. 6 hospitalization.
The court-ordered decision to euthanized the dog was made amid major protests in Spain where animal rights activists claimed that the canine could not transmit the disease to humans.
Limon said "she is asking herself why they killed the dog, who wasn't to blame for anything."
Spanish officials had said the dog was a possible risk for transmitting the deadly virus.
The dean of the veterinary school at the Complutense University of Madrid, Dr. Pedro Luis Lorenzo, told Fox News Latino in a telephone interview earlier this month that it was a "tough decision."
"We veterinarians, the last thing we wanted to do is sacrifice him," he said.
In the United States, the dog of a nurse infected with Ebola was quarantined and tested negative.
Based on reporting by the Associated Press.
Follow us on twitter.com/foxnewslatino
Like us at facebook.com/foxnewslatino