Spain's PM says to address graft scandal in parliament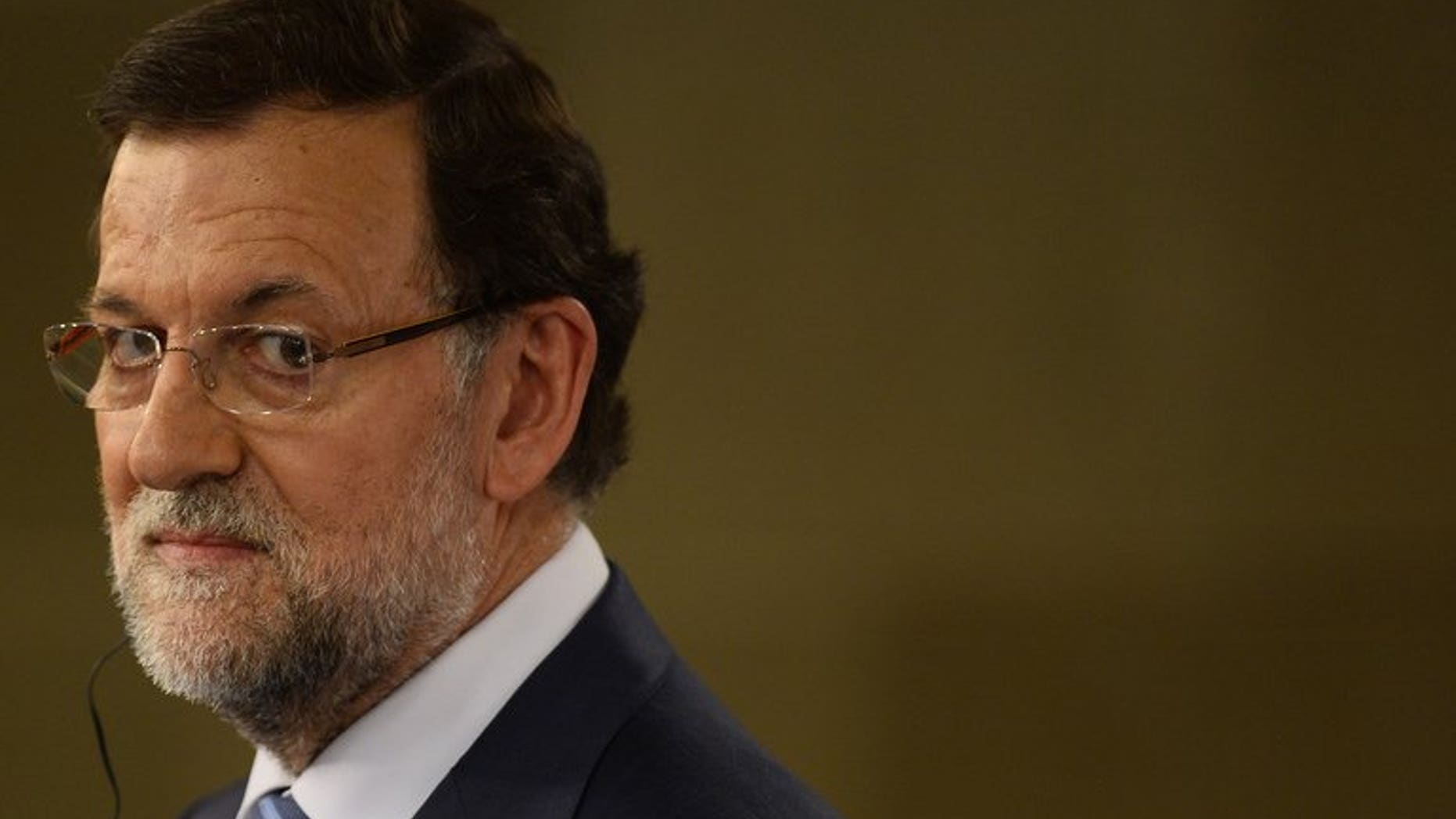 MADRID (AFP) – Spanish Prime Minister Mariano Rajoy, under fire over a corruption scandal, said Monday he would appear in parliament in the coming days to explain the political situation of the country.
"I will go before parliament to offer all explanations" regarding the economic and political situation of the country at the end of July or the beginning of August, he told a news conference when asked if he would address the graft affair in parliament.
"I want to give explanations to parliament, tell what happened and give my version, I think citizens need that," he added.
Pressure has increased on the Spanish leader to answer questions from lawmakers in parliament regarding the scandal over the past week, with fresh indications he may have received illegal payments from a slush fund run by his Popular Party's former treasurer Luis Barcenas.
Barcenas testified in court on June 15 that Rajoy received 25,000 euros ($33,000) in cash in 2010.
Nearly nine in 10 Spaniards, 89.1 percent, feel Rajoy should explain himself in parliament over the scandal, according to a poll published Sunday in daily newspaper El Mundo.
The survey also found that just under two-thirds (65.6 percent) of respondents believed Rajoy had received payments, with 19.6 percent saying the opposite.
Rajoy has denied receiving illegal payments and has said he will not step down over the affair.
Until now he has used the absolute majority his party won in a landslide election victory in 2011 to block calls for him to face questions in parliament over the scandal.
Opposition Socialist leader Alfredo Perez Rubalcaba has threatened to introduce a motion of censure against Rajoy if he does not appear. Rubalcaba told the centre-left daily El Pais on Sunday that Rajoy "cannot continue to govern if he does not explain" the scandal in parliament.
Rajoy has batted off calls to resign over the affair as he fights a crippling recession and an unemployment rate of more than 27 percent.
The grey-bearded premier has denied any wrongdoing in the controversy, which first erupted in January when a newspaper published copies of account ledgers purportedly showing irregular payments to top party members.