South Korea: North restarts nuclear reactor shut since 2007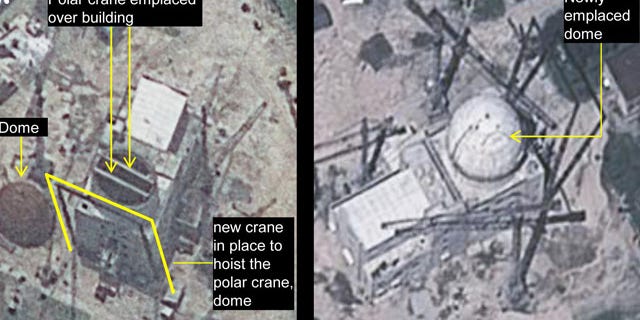 North Korea has reportedly re-started a nuclear reactor that halted operations in 2007, in a move sure to increase tensions on the Korean peninsula ahead of planned military drills by the U.S., South Korea, and Japan.
South Korea's Yonhap News Agency, citing a lawmaker who had been briefed by that country's National Intelligence Service, reported Tuesday that the Yongbyon nuclear reactor had resumed operations. The North Korean government announced this past March that it planned to resume operations at the facility, located approximately 55 miles north of Pyongyang.
Earlier Tuesday, the North's state news agency announced that its troops had been placed on emergency alert and had been given the go-ahead to launch operations at any time against the drills. The exercises were scheduled to be held between Tuesday and Thursday in the waters off the South Korea port city of Busan, but have been delayed due to bad weather.
Yonhap reported that Pyongyang particularly objected to the presence of the nuclear-powered aircraft carrier USS George Washington, which arrived in the area Friday in preparation for the exercises. A statement by an army spokesman broadcast on North Korean state media alleged that the carrier's presence "proves that the remarks of such high-ranking officials of the U.S. Obama administration as the secretary of state that the U.S. neither pursues a hostile policy towards the DPRK nor has the will to attack it are sheer lies."
Experts interviewed by Yonhap say that the statement, the most belligerent by North Korea since this past April, appear to be tied to efforts to resume disarmament-for-aid talks involving the U.S., China, North and South Korea, Japan and Russia. The U.S. has balked at Chinese efforts to resume the talks, citing a presumed lack of seriousness from the regime of Kim Jong-Un.