South Korea holds second live-fire drill after North Korea's hydrogen bomb test
The South Korean navy has conducted a live-fire exercise in an effort to show its military capability following North Korea's recent hydrogen bomb test.
The navy used warships including a 2,500-ton frigate, a 1,000-ton patrol ship and 400-ton guided missile vessels in drills aimed against potential North Korean provocations, Seoul's Defense Ministry said Tuesday.
More drills are planned from Wednesday to Saturday of this week in the country's northern seas.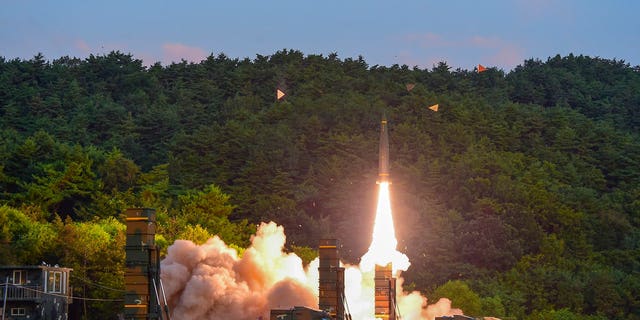 The exercise follows a joint drill by South Korea's army and air force on Monday involving F-15 fighter jets and land-based ballistic missiles that simulated an attack on North Korea's nuclear test site to "strongly warn" Pyongyang.
North Korea claimed on Sunday that it has successfully detonated a hydrogen bomb. Hours before the test, photos emerged showing regime leader Kim Jong Un inspecting what it said is a new thermonuclear warhead in a lab.
SOUTH KOREA HOLDS LIVE-FIRE DRILL SIMULATING ATTACK ON NUCLEAR SITE TO 'STRONGLY WARN' NORTH KOREA 
The drills come after the North appears to be preparing for a future ballistic missile launch. South Korean media reported Monday that North Korea appeared to be planning a launch in order to show off its claimed ability to target the U.S. with nuclear weapons.
Meanwhile, Japan is reportedly planning for a possible mass evacuation of its citizens in South Korea as tensions continue to rise in the area.
"There is a possibility of further provocations," Prime Minister Shinzo Abe said, according to a Japanese news outlet. "We need to remain extremely vigilant and do everything we can to ensure the safety of our people."
NORTH KOREA REPORTEDLY APPEARS TO BE READYING FOR NEW LAUNCH
At an emergency meeting of the United Nations Security Council Monday, U.S. Ambassador to the U.N. requested the body of the council hit the communist regime with the strongest possible sanctions, saying "the time for half measures ... is over."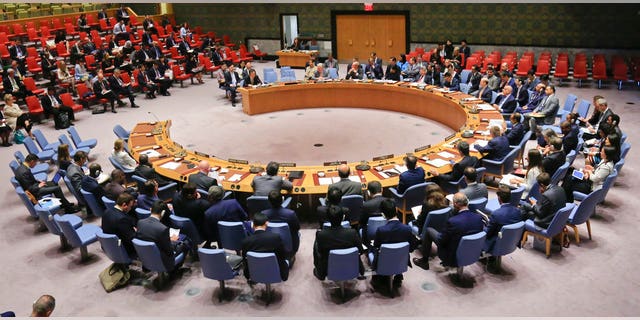 "We cannot kick this can down the road any longer," Haley said following North Korea's recent test. "Enough is enough. War is never something the United States wants. ... But our country's patience is not unlimited."
The hydrogen bomb detonation was North Korea's sixth nuclear test, and the first since September 2016.
The Associated Press contributed to this report.