South Africa white supremacist murder verdict awaited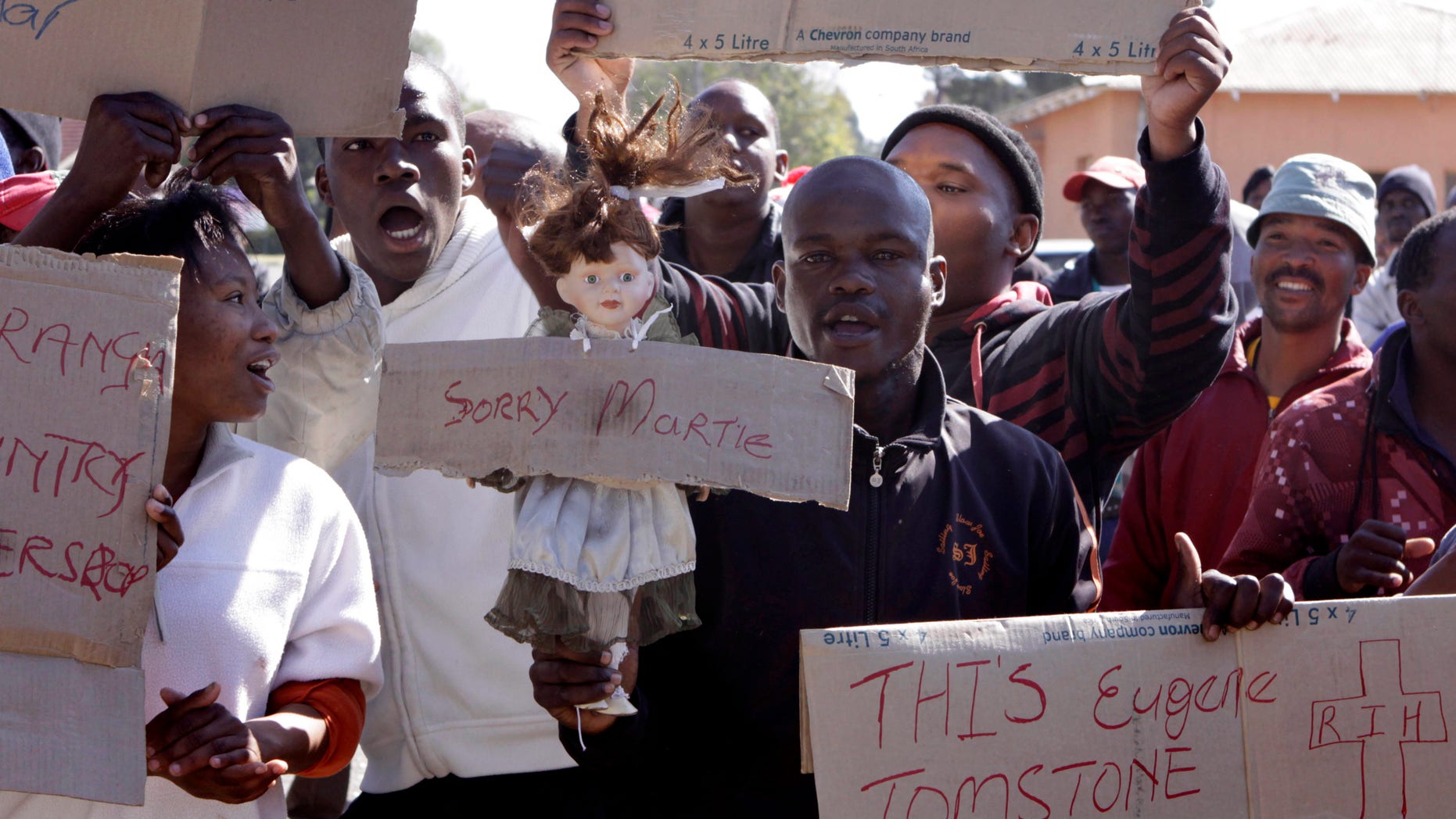 VENTERSDORP, South Africa – Protesters scuffled outside a courthouse in rural South Africa Tuesday as they awaited a judge's ruling in the murder of a white supremacist.
Two black farmworkers are accused of beating 69-year-old Eugene Terreblanche to death with an iron rod in April 2010. The case has fanned racial tensions, with scores of white protesters gathered in support of Terreblanche's family facing off against a larger crowd of black supporters of the accused outside the courthouse.
Police presence was heavy Tuesday as the judge began summing up evidence as a prelude to announcing his ruling. It was unclear when he would read his verdict.
Police have described Terreblanche's murder as the climax of an alcohol-fueled dispute over unpaid wages. But during the trial, defense lawyers alleged the farmworkers had been abused by Terreblanche and acted in self defense.
Terreblanche had been jailed in 1997 and sentenced to six years for the attempted murder of a black security guard and assaulting a black gas station worker.
Prosecutors rejected allegations that suspect Chris Mahlangu had been sexually abused by Terreblanche. The defense attorneys say their case was weakened by poor police work. A substance believed to have been semen that witnesses reported seeing on Terreblanche's body apparently was not preserved as evidence.
The younger suspect, Patrick Ndlovu, initially was not named because of his age. He turned 18 during the trial.
Terreblanche co-founded the Afrikaner Resistance Movement, known by its Afrikaans initials as the AWB, to seek an all-white republic within South Africa. His influence had waned by the time he died.