Slain and wounded Syrians brought to Lebanon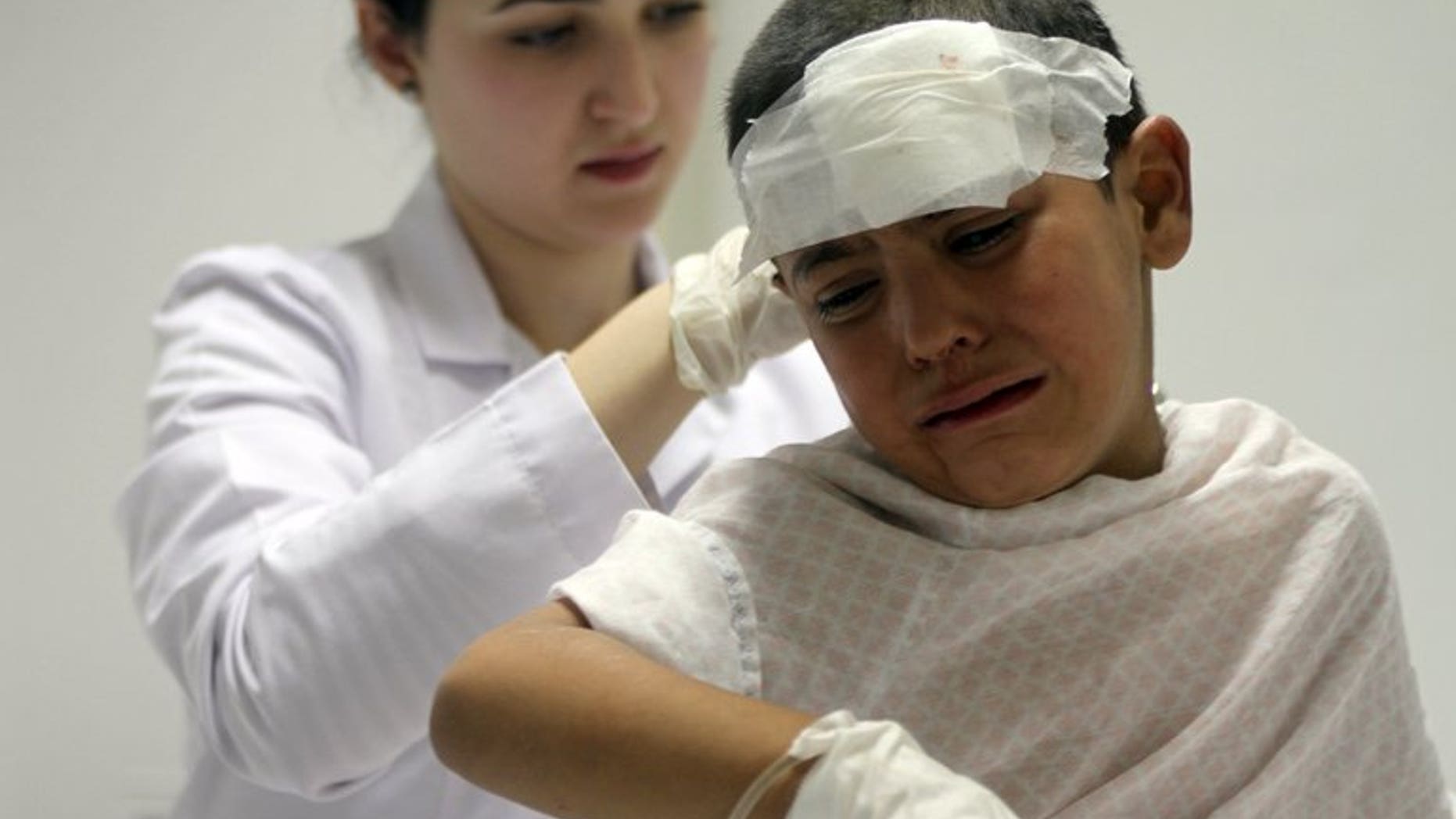 BAALBEK, Lebanon (AFP) – The bodies of six Syrians killed near the border with Lebanon were transported into the country on Saturday, along with nine injured people, a Lebanese military source told AFP.
The source could not confirm the cause of the casualties in Syria, but an injured woman told an AFP photographer that the Syrian air force had carried out a strike.
"Six bodies and nine injured people were brought into Lebanon at around 1:30 pm (1030 GMT) on a pick-up truck," the source said on condition of anonymity.
"They crossed the border at the Tufail crossing" in eastern Lebanon, he said.
An injured woman in her early 30s, speaking also on condition of anonymity, said: "We were targeted by an air strike while we were making our way from Syria to Lebanon."
At least two children were among the injured, the photographer said.
Several of them were taken to Arsal in eastern Lebanon for treatment, while others were transported to nearby Baalbek.
Arsal is a majority Sunni town which has taken in a large number of wounded people from Syria.
Baalbek, the largest city in eastern Lebanon's Bekaa Valley, is a stronghold of the Lebanese Shiite movement Hezbollah, which has fought alongside the government in Syria's 28-month conflict.
The conflict has entrenched deep political and sectarian divisions in Lebanon.