SKorea Vows Retaliation if North Attacks Again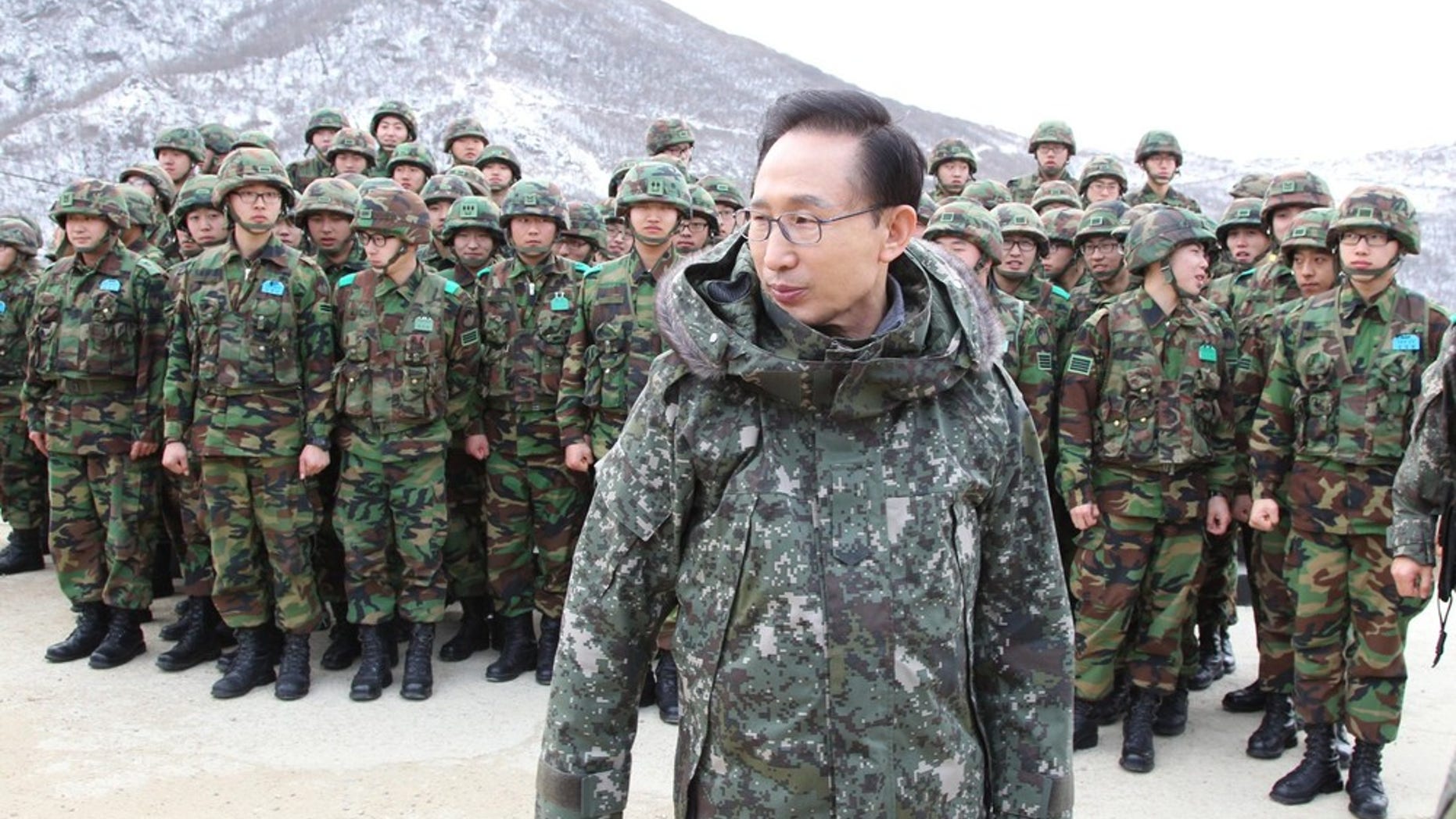 SEOUL, South Korea – SEOUL, South Korea-- South Korea's president vowed a relentless retaliation against North Korea if provoked again, saying Monday he is not afraid of a war with the communist North.
The two Koreas have ramped up their rhetoric since North Korea shelled front-line Yeonpyeong Island near the tense western sea border last month, killing four South Koreans. Both sides accuse each other of provoking first.
On Monday, President Lee Myung-bak used much of his regular radio address to vow to get tougher with any new provocation by North Korea.
"We have now been awakened to the realization that war can be prevented and peace assured only when such provocations are met with a strong response," Lee said. "Fear of war is never helpful in preventing war."
He said South Korea's military "must respond relentlessly when they come under attack."
Lee urged South Koreans to be more united on national security because North Korea tries to take advantage of any divisions in public opinions in the South.
"There can be no difference between you and me when it comes to national security because our lives and the survival of the nation depend on it," he said. "They always have their eyes open to take advantage of any opportunity if they detect any divisiveness in our minds and thoughts."
South Korea has staged a series of military drills -- including one on Yeonpyeong Island on Dec. 20 -- in a show of force against the North since its Nov. 23 artillery bombardment. The South also has threatened airstrikes if hit again, ordered more troops on front-line islands and is pushing for upgraded rules of engagement to allow for a more forceful response to future provocations.
North Korea, for its part, has also kept up rhetoric around last Friday's 19th anniversary of leader Kim Jong Il's appointment as the North's supreme military commander. Kim's military chief threatened last week to launch a "sacred" nuclear war against the South.
The North's main newspaper issued a warning Monday that South Korea's recent exercises are "reckless military provocation" that could lead to the South to face a self-destruction. "There is limit in our patience," said the Redoing Sinmun commentary carried by the official Korean Central News Agency.
On Friday, North Korean soldiers appeared on a state TV program and bragged of participating in the artillery barrage on Yeonpyeong -- the country's first attacks on a civilian area since the 1950-53 Korean War.
The two Koreas are still technically at war because their 1950s conflict ended with an armistice, not a peace treaty. In recent years, several bloody naval skirmishes occurred near their disputed western sea border -- drawn by the U.N. at the close of the Korean War.