Serb police locate drone that flew over soccer match, caused political tensions with Albania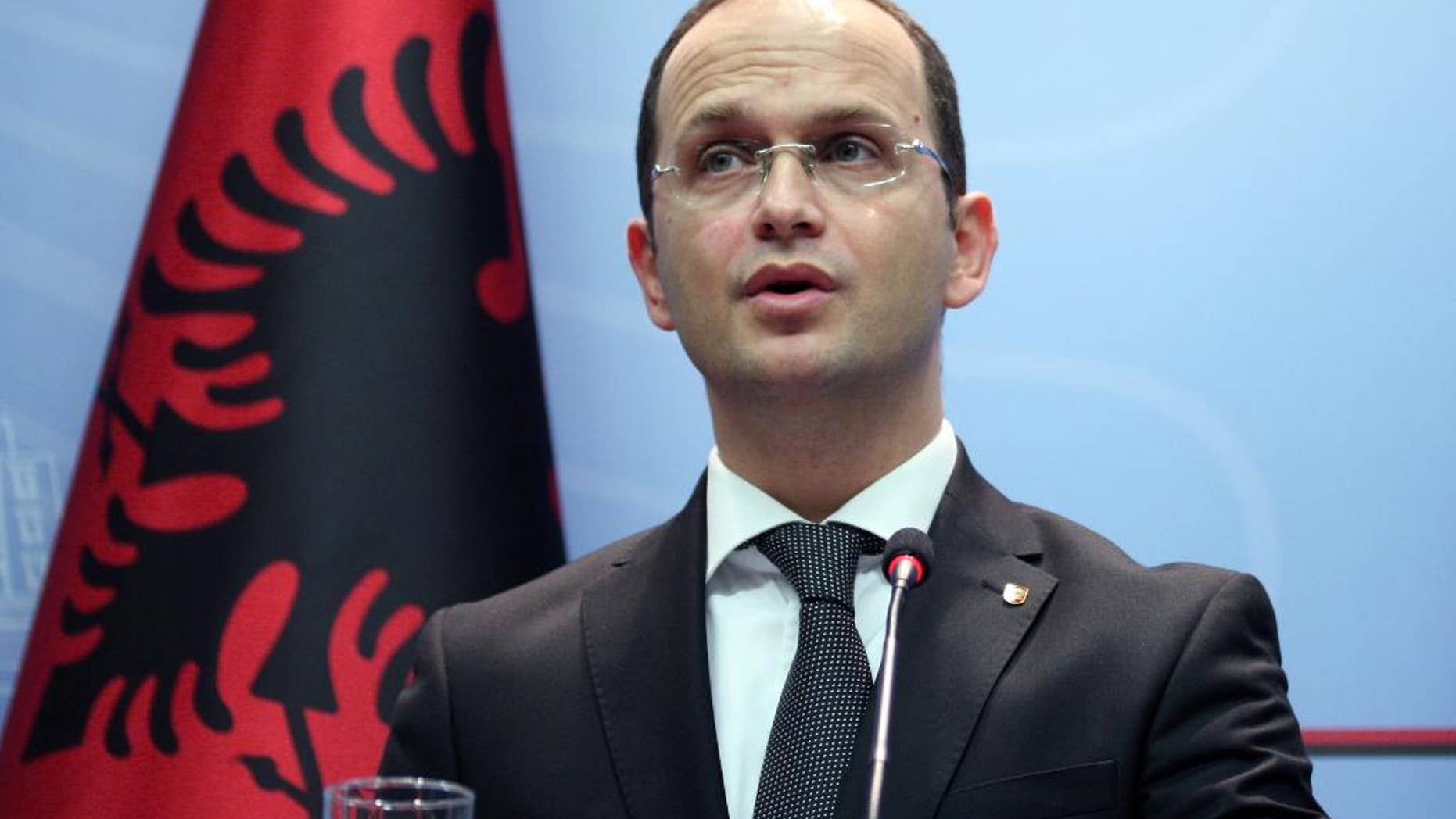 BELGRADE, Serbia – Serbian police say they have found the drone that flew an Albanian nationalist banner over a soccer stadium in Belgrade, igniting a brawl on the field and fueling simmering political tensions between Balkan rivals Serbia and Albania.
Police chief Nebojsa Stefanovic said Thursday that the small drone, last seen being carried off by a Serb fan during the stadium brawl, will be checked to see where it was manufactured and purchased and who could have flown it.
The violence broke out after the drone dangling the banner circled over the field during the first half of Tuesday night's game. A Serbian player grabbed the banner as Albanian players tried to protect it, and a brawl ensued. The European Championship qualifier game was called off before halftime amid the chaos.