Secret Service: Obama Calls Case 'Little Distracting' as 3 More Agents Fired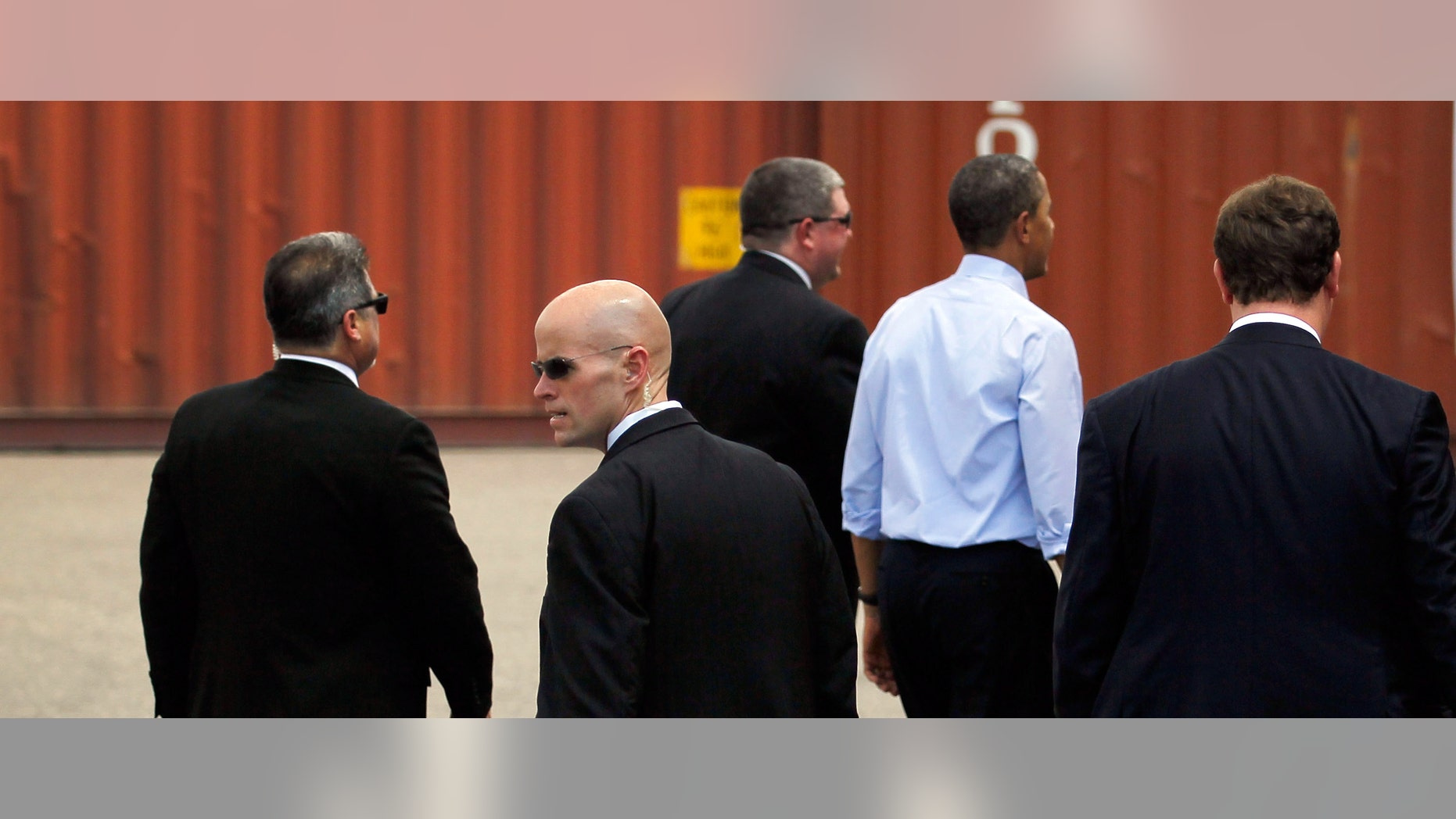 As the agency's investigation into the prostitution scandal in Colombia continues, three more Secret Service employees are being forced out of the agency and two others have been cleared of serious misconduct, a Republican lawmaker said.
Rep. Peter King, R-N.Y., says he was told by a top Secret Service official that the five remaining cases under investigation are being disposed of.
King says two Secret Service employees are resigning and one is having his national security clearance revoked and will be leaving the agency.
King says one of the resigning employees stayed at the Hilton in Cartagena, the same hotel where President Barack Obama stayed. The other Secret Service employees stayed at a nearby hotel.
King says two others under investigation have been cleared of misconduct.
All told, the Secret Service investigated 12 people in connection with the Colombia incident. Six others were forced out last week and one other employee was cleared.
Obama called the Secret Service prostitution scandal was "a little distracting" but that employees at the center of the investigation were not representative of the agency tasked with protecting him and his family.
Obama said in an interview Tuesday on NBC's "Late Night with Jimmy Fallon" show that "99.9 percent" of the time, members of the Secret Service do a great job and put their lives on the line.
"A couple of knuckleheads shouldn't detract from what they do. What these guys were thinking, I don't know. That's why they're not there anymore," Obama said.
"These guys are incredible. They protect me. They protect Michelle. They protect the girls. They protect our officials all around the world," the president said.
A dozen Secret Service personnel and another 12 military personnel preparing for Obama's visit to Cartagena, Colombia, are being investigated for cavorting with prostitutes. Six Secret Service agents have been let go over the incident and the Defense Department has suspended the security clearances of the military personnel being investigated.
As many as 20 prostitutes were involved with the group, officials say and none are believed to be underage.
The incident broke into public view when one of the prostitutes argued with a Secret Service agent over her payment in a hallway of the Caribe hotel. Local law enforcement intervened on the prostitute's behalf. Paid sex is legal in Cartagena, but violates codes of conduct for U.S. personnel who were working there.
In another incident involving U.S. security forces and prostitutes, Defense Secretary Leon Panetta said Tuesday three Marines on a U.S. Embassy security team and one embassy staff member were punished for allegedly pushing a prostitute out of a car in Brasilia late last year after a dispute over payment.
The incident is similar, but unrelated, to the Secret Service scandal.
Panetta, speaking to reporters in Brasilia, says the Marines were pulled out of the country. Two had their ranks reduced. The embassy staffer was removed from his post.
Panetta said he had "no tolerance for that kind of conduct."
"Where it takes place you can be sure that we will act to make sure that they are punished and that that kind of behavior is not acceptable," he said.
According to a senior defense official, the three Marines — including one supervisor — were members of the embassy security team in Brasilia.
The official, who spoke on condition of anonymity to discuss an investigation, said the woman broke her collarbone when she was pushed from the car in late December.
The official says the embassy tracked the woman down and paid for her medical expenses. But in the wake of the Cartagena scandal, she has hired an attorney and is suing the embassy.
Panetta is touring South America to meet with his counterparts in the region.
Based on reporting by The Associated Press.
Follow us on twitter.com/foxnewslatino
Like us at facebook.com/foxnewslatino