Search continues for individuals connected to Canada restaurant explosion, authorities say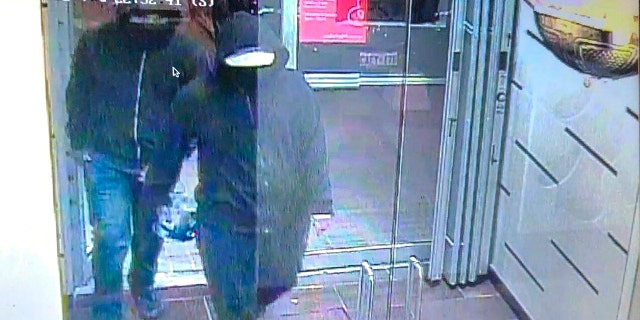 NEWYou can now listen to Fox News articles!
Authorities said they remained on the lookout for two people in connection with an explosion on Thursday from an "improvised explosive device" at an Indian restaurant in Canada.
The blast at the Bombay Bhel restaurant, in the Toronto suburb of Mississauga, occurred around 10:30 p.m. local time; two individuals, who were wearing hoodies and had their faces covered, walked in and left the device before taking off from the scene, authorities said.
Police said it didn't appear that the explosion was linked to terrorism or was a hate crime.
"There is no indication that this is a terrorism act. There is no indication that this is a hate crime at this time," Peel Regional Police Chief Jennifer Evans said. "Every police resource is being used right now to locate the people responsible for this horrendous act."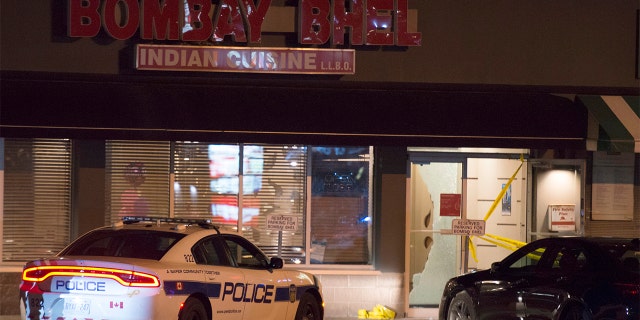 RESTAURANT EXPLOSION IN CANADA INJURES AT LEAST 15; SEARCH FOR SUSPECTS UNDERWAY
Fifteen people were wounded in the explosion, but police tweeted Friday that all of those who received treatment at the hospital were released.
The plaza where the restaurant is located remained sealed off on Friday.
One of the individuals brought an object that looked like a pail or a paint can into the restaurant, according to Peel Regional Police Sgt. Matt Bertram, who added that neither the motive nor the type of explosives used was immediately clear.
"Nothing was said by these individuals," he previously said. "It appears they just went in, dropped off this device and took off right away."
Following the explosion, police released a statement describing what the sought after people look like and asked for the public's help in identifying them.
3 ATTEMPTED MURDER CHARGES ADDED IN TORONTO VAN ATTACK CASE
The first was said to be in mid-20s, between 5-foot-10 and 6 feet tall, with a stocky build, wearing dark blue jeans, a dark zip-up hoodie and a baseball cap, police said. The second person was described as slightly shorter with a thin build. They were wearing faded blue jeans, a dark zip-up hoodie, a T-shirt and dark colored shoes, police said.
Rafael Concaceicao, a student from Sao Paulo, Brazil, was at a nearby restaurant when he heard "screaming" and rushed to help.
"Glass was broken in the street," he told the CBC. "There was a child's birthday party. Everything was destroyed. Lots of blood in the floor. Many people were screaming. They were trying to run out from the restaurant. There was a guy with glass inside his eyes. Many people were bleeding so much."
Fox News' Stephen Sorace and The Associated Press contributed to this report.