Saudi Arabia's jobs problem: Not enough executioners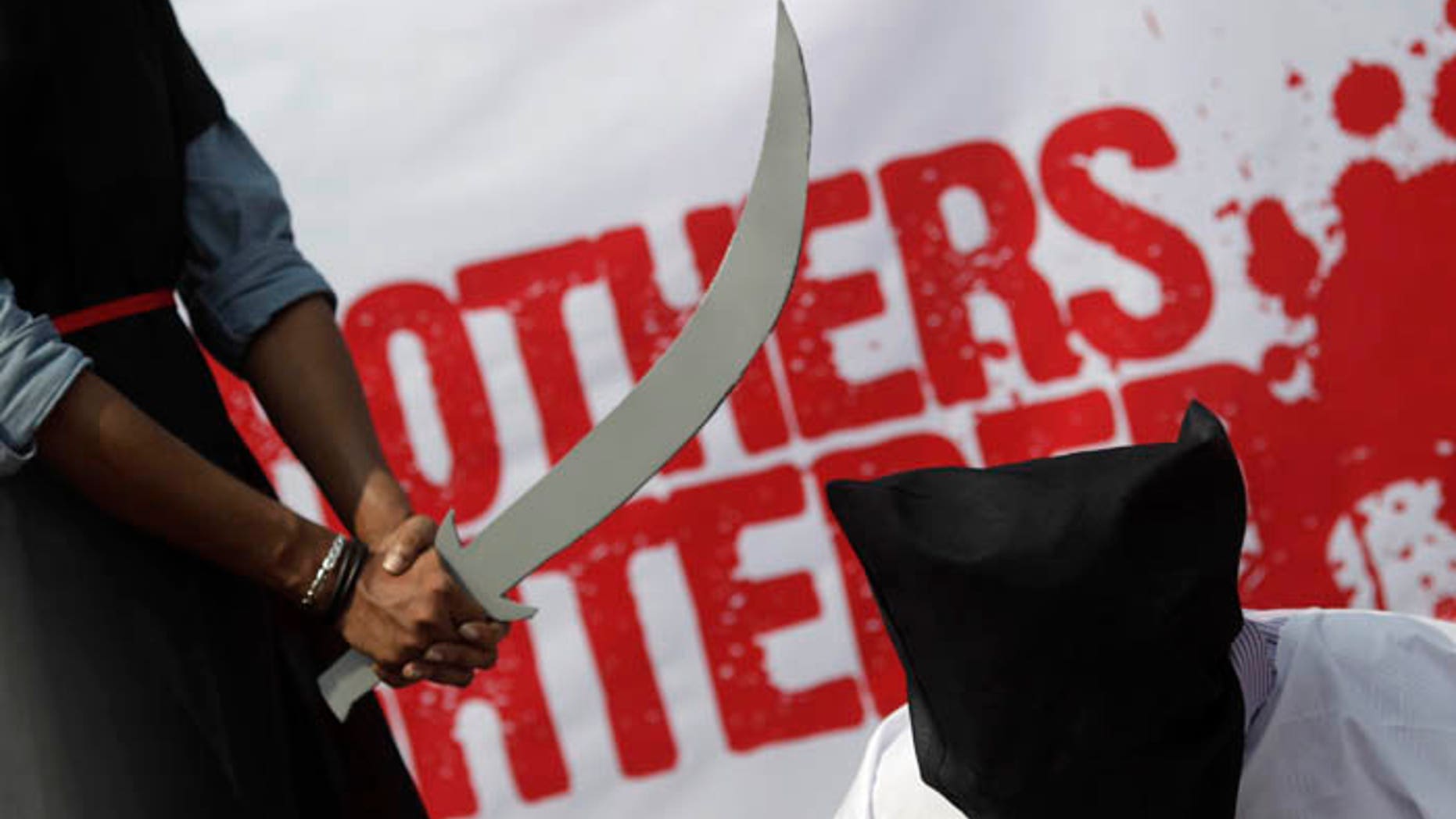 Saudi Arabia can't find enough executioners to carry out its barbaric brand of justice, according to reports.
The Kingdom is actively soliciting applicants who can be trained to behead people sentenced to death under Sharia law, according to Vatican Insider. While the problem may shine a light on Saudi Arabia's frightening justice system, it also could show a more humane population, according to the Asia Times.
"Fewer people are interested in a "career" in executing others, a task that requires a lot of cold blood and a lot of training to be able to swing a sword properly," Asia Times reported.
The executioners who are on the job are doing double duty, as the number of death penalties meted out has not slowed. Some 76 people were put to death in 2012, and 40 have already been put to death this year. The most recent case took place on May 14 in the southwestern city of Najran, where a man was beheaded after being convicted of murdering a fellow tribesman. The ultimate penalty is applied in Saudi Arabia in cases of murder, armed robbery, rape, drug trafficking, witchcraft and sodomy.
Human rights groups and western groups have tried to influence Saudi Arabia to implement more fair trials and less cruel methods of execution. It remains the only country in the world where beheadings are carried out in public places.