Russia stages biggest war games ever with 300,000 troops marching alongside Chinese soldiers for the first time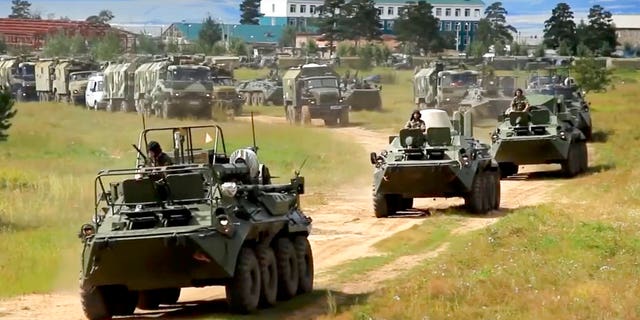 Russia today launched its largest ever war games involving hundreds of thousands of battle-ready troops alongside their Chinese comrades in arms.
With 300,000 soldiers, 36,000 vehicles, 1,000 aircraft and 80 ships, the Vostok 2018 exercises will be even bigger than the mock battles fought during the Cold War.
Russia has said it is showcasing methods developed during its military intervention in Syria, giving Chinese forces - which haven't fought in a war since 1979 - a glimpse of real combat skills.
CLICK FOR MORE PICTURES FROM THE SUN.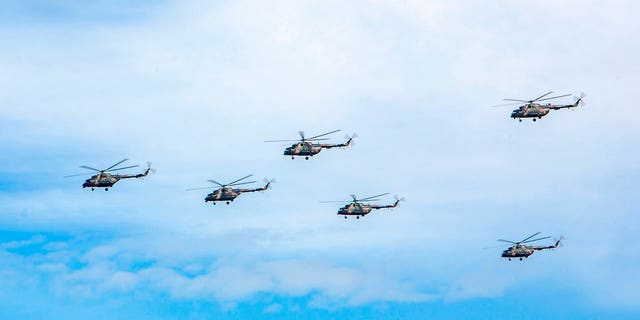 The five-day mock battles involve more than double the number of recruits currently in the entire British armed forces.
Wednesday will see games featuring anti-aircraft technology, while the main event will be on Thursday, the defense ministry told journalists covering the games.
Vladimir Putin is expected to personally supervise the exercises in Siberia and the east of Russia where he will also host a key Eastern Economic Forum in Vladivostok.
Among the key guests in the Russian leader's bid to woo billions in military investment is the Chinese leader Xi Jinping .
RUSSIAN WEAPONS COMPANY UNVEILS 13-FOOT TALL 'GOLD KILLER ROBOT'
NATO has already condemned the war games as a rehearsal for "large-scale conflict" - and experts say they are without doubt the largest in modern Russian history.