Russia sentences Estonian security services officer to 15 years in jail for alleged spying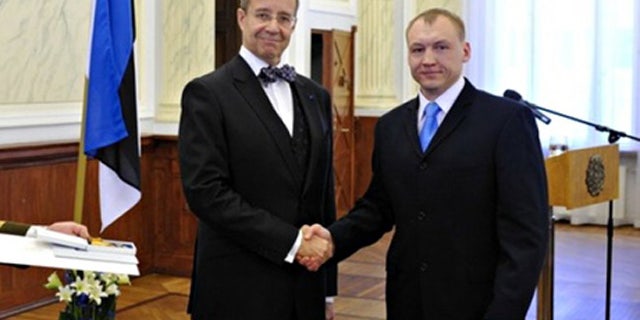 MOSCOW – A Russian court on Wednesday sentenced an Estonian security service officer to 15 years in prison for spying in a case that Estonian officials dismissed as revenge for the man's investigation into a Russian smuggling ring.
Estonia says that the officer, Eston Kohver, was abducted by unknown gunmen and taken across the Russian border. Russia claims that Kohver was detained on its territory after illegally crossing from Estonia.
The regional court in the western city of Pskov on Wednesday found Kohver guilty of spying, arms smuggling and violating border regulations and ruled to send him to a high-security prison for 15 years. Russian news agencies quoted Judge Yulia Ulanova as saying that the court would hand over cash, a gun and a recording device found on Kohver to the Russian Federal Security Service.
Estonian authorities said Kohver was investigating a smuggling operation involving agents from the Russian intelligence agency.
Estonian Prime Minister Taavi Roivas condemned the verdict, saying in a Twitter post on Wednesday that Kohver's "illegal detention constitutes a grave violation of international law" by Russia.
Relations between Russia and Estonia, a former Soviet republic which shares a border with Russia, have often been uneasy, but Moscow's support of pro-Russian separatist rebels fighting in Ukraine has heightened those tensions.
The European Union's foreign affairs chief, Federica Mogherini, said Kohver's abduction and detention violated international law.
"Moreover, from the very beginning, Mr. Kohver has been deprived of the right to a fair trial: there was no public hearing of the case, the Estonian consul was not allowed to be present at the hearings and Mr. Kohver was deprived of adequate legal aid."
She called for Kohver to be released immediately and allowed to return to Estonia.