Malta armed forces seize tanker hijacked by migrants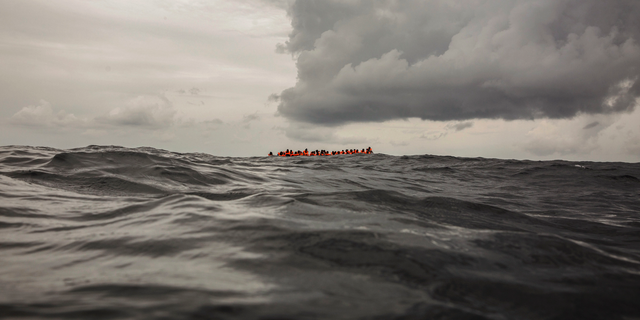 NEWYou can now listen to Fox News articles!
Maltese armed forces took back control of a merchant vessel hijacked by migrants after they were rescued Wednesday off the coast of Libya in the Mediterranean Sea.
The migrants are apparently still onboard the ship and it is headed to a Maltese port, the Associated Press reported. The migrants will be handed over to police. It was not clear if anyone was hurt during the taking back of the ship, which was identified as the Turkish oil tanker El Hiblu 1.
The migrants hijacked the ship and forced the crew to set a course for Europe, the governments of Italy and Malta said Wednesday.
Authorities in both countries had vowed to keep the vessel out of their territorial waters.
Italian Interior Minister Matteo Salvini said the tanker had rescued some 120 people, and described the incident as "the first act of piracy on the high seas with migrants" as alleged hijackers. Salvini said weather conditions in the Mediterranean were not good.
ITALY'S SALVINI SLAMS FRANCE FOR MIGRANT CRISIS: 'I DON'T TAKE LESSONS ON HUMANITY AND GENEROSITY FROM MACRON'
The Armed Forces of Malta said military personnel were standing by, and the tanker still was in Libyan territorial waters as of early Wednesday night. A Maltese military official told Maltese media the ship was carrying 108 migrants. The official was not authorized to speak to reporters and requested anonymity.
Mass migration to Europe has dropped sharply since 2015, when the continent received one million refugees and migrants from countries in the Middle East, Asia and Africa. The surge created a humanitarian crisis in which desperate travelers frequently drowned while leading arrival spots such as Italy and Greece struggled to house large numbers of asylum-seekers.
SPLIT EMERGES IN ITALY'S POPULIST GOVERNMENT OVER ACCEPTING RESCUED MIGRANTS
European Union member countries, responding to domestic opposition to welcoming immigrants, have decided to significantly downscale an E.U. operation in the Mediterranean, withdrawing their ships and continuing the mission with air surveillance only.
CLICK HERE TO GET THE FOX NEWS APP
E.U. officials on Wednesday lamented the move, while Amnesty International and other groups responded by reiterated its view that Europe's collaboration with Libya to stem migration was a human rights outrage.
"This shameful decision has nothing to do with the needs of people who risk their lives at sea, but everything to do with the inability of European governments to agree on a way to share responsibility for them," de Bellis said.
The Associated Press contributed to this report.