Republican Primary in Puerto Rico Favors Statehood and Mitt Romney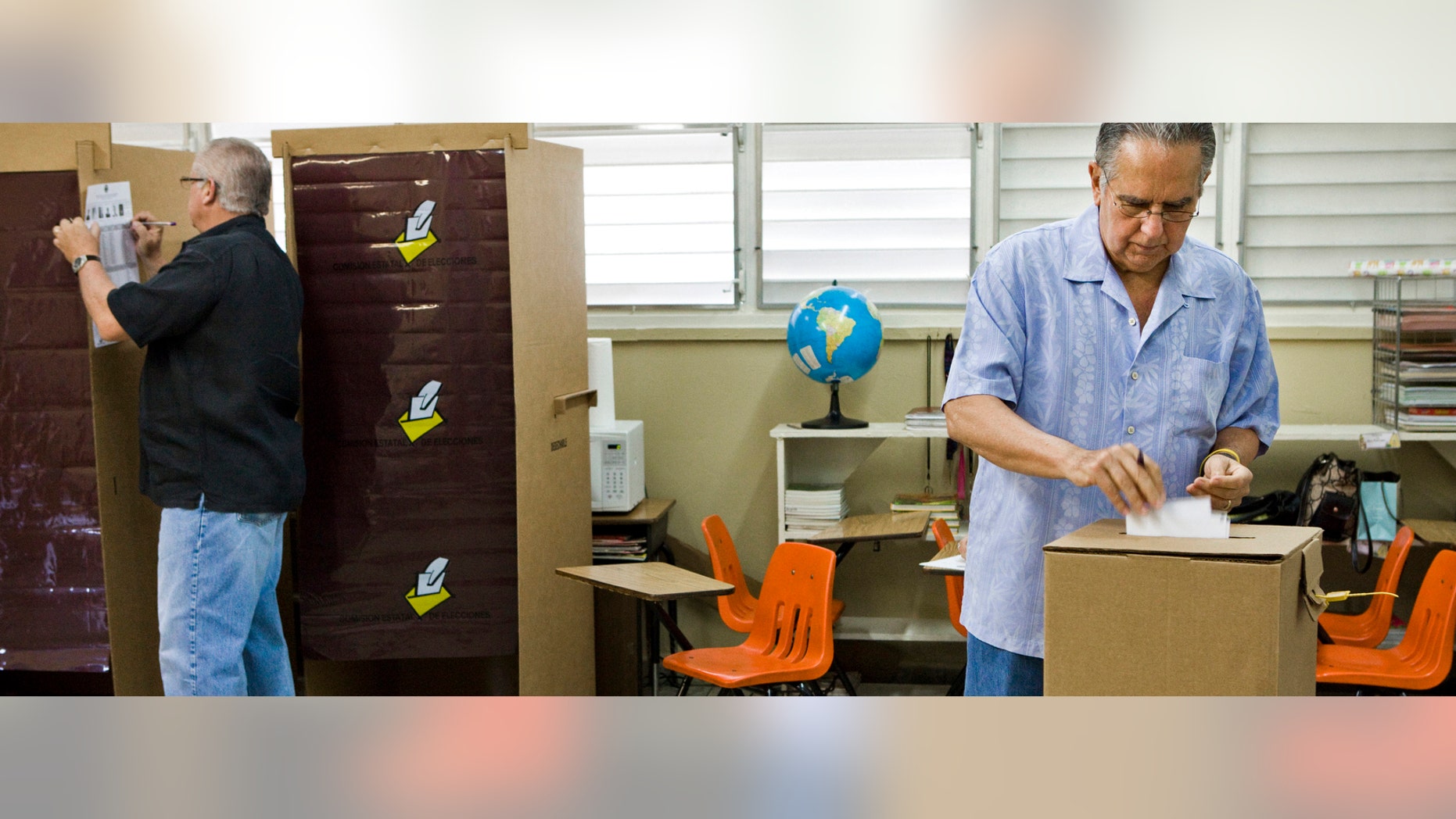 SAN JUAN – When the doors opened for local primaries at the San Juan Colegio Tecnológico polling station Sunday morning, voters passed rooms where they could cast ballots for Puerto Rico's top two parties – the pro-statehood New Progressive Party and the pro-commonwealth Democratic Popular Party – before reaching a sign at the end of the hall reading "Republican Party of Puerto Rico."
Few voters showed up, however.
Most polling stations didn't have lines and people that wanted to vote were able to do so quickly.
Puerto Rico's largest shopping mall, Plaza las America was bustling by noon, but few expressed an interest in today's primary.
"If I can't vote for the President of the United States, it's useless to vote in the primary. They focus on Puerto Rico now to look for votes, then they forget," said José Luis Rivera, a Commander in the Army National Guard.
Other, more enthusiastic voters hoped the primary would impact the debate over the island's relationship to the United States.
Where the Candidates Stand on Puerto Rican Statehood
"Voting for Romney is voting for statehood," said Belkis Mercano. "I understand it's a bit complex because we have to make sure our governor is reelected, that the majority votes for statehood on the referendum, and we need Romney. That's when we will be the 51st state."
Only voters affiliated with the governing New Progressive Party were permitted to cast ballots in the island's Republican primary this year – a requirement that obligated pro-Republican Puerto Ricans to declare their support for statehood.
Indeed, the quest for statehood has emerged as a unifying ideal for a party that has seen legislators wind up in jail for fraud, faced criticism for its decision to fire 30,000 public employees and presided over the most violent year in Puerto Rico's history.
Pushing for statehood has also allowed Governor Fortuño, a strong Romney supporter, to use the Republican primary to enhance his image in the island as a leader in the United States -- something his party leadership admires.
Romney appeared the clear frontrunner in Sunday's contest, partly because of Santorum's missteps earlier in the week.
Ten Facts about Puerto Rico and Its Citizens
Puerto Rico's Secretary of State, Kenneth McClintock, a leading statehood advocate, said Santorum effectively lost today's vote Wednesday, when he told Puerto Rican daily El Vocero that the predominately Spanish-speaking island must adopt English as its official language in order to pursue statehood – a statement Santorum later backed away from.
Santorum also said a vote for statehood by a simple majority in the Nov. 6 referendum would not necessarily mean that most Puerto Ricans want the island to become the 51st state.
Ada Alvarez is a former board member of the National Association of Hispanic Journalists and a current PhD candidate, who lives in San Juan. Follow her on Twitter @AdaAlvarez8.