Report: Former Odebrecht CEO says Brazil's Temer requested 'donation'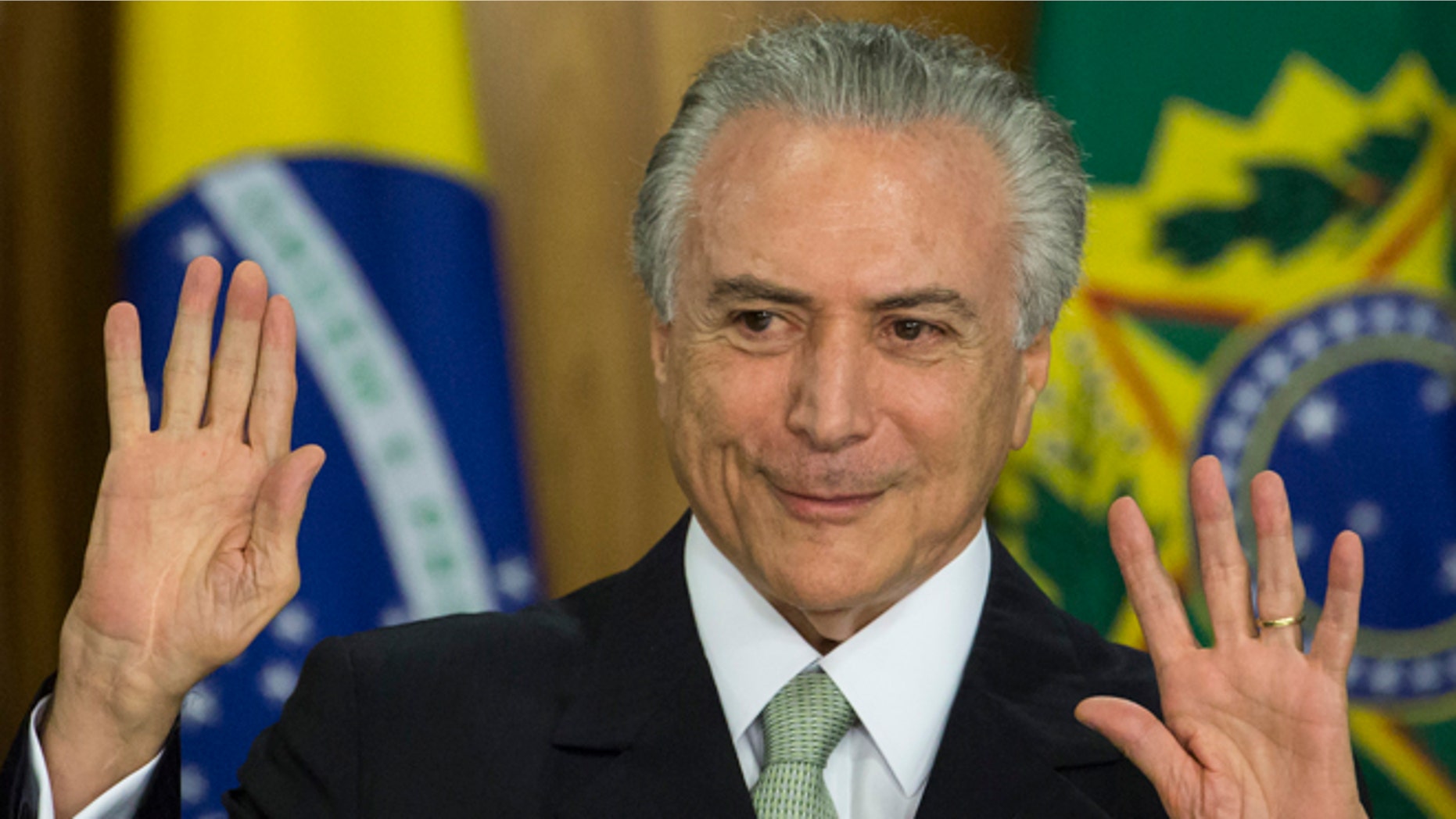 Odebrecht SA's former chief executive Marcelo Bahia Odebrecht has told prosecutors that Brazilian President Michel Temer asked for a 10 million-real ($3 million) political contribution from the company, Folha de S. Paulo reported on Wednesday.
The newspaper report did not say whether the alleged donation, which it said was requested by Temer and his Chief of Staff Eliseu Padilha in May 2014, was registered with electoral authorities.
Six months after he took over from impeached leftist Dilma Rousseff, Temer's political survival is threatened by allegations that he, members of his Cabinet and his party's leaders received payments from engineering conglomerate Odebrecht.
Odebrecht, the company prosecutors say benefited the most from the Petrobras scam, agreed to a leniency deal with federal prosecutors that requires 77 of its executives and employees to turn state's witness and likely implicate over 200 politicians.
Odebrecht testified on Tuesday to prosecutors, Folha said, following testimony from a former Odebrecht SA executive leaked earlier in the week by Brazilian media.
This also alleged that Temer had sought the donation, sparking turmoil in domestic financial markets.
Attempts by Reuters to contact Bahia Odebrecht's lawyers were unsuccessful, while Temer's office in Brasilia had no immediate comment on the Folha report and Padilha's office declined to comment on it.
(Reporting by Guillermo Parra-Bernal; Editing by Alexander Smith)