Rafa Marquez and Carlos Tevez Find Bad Behavior Costly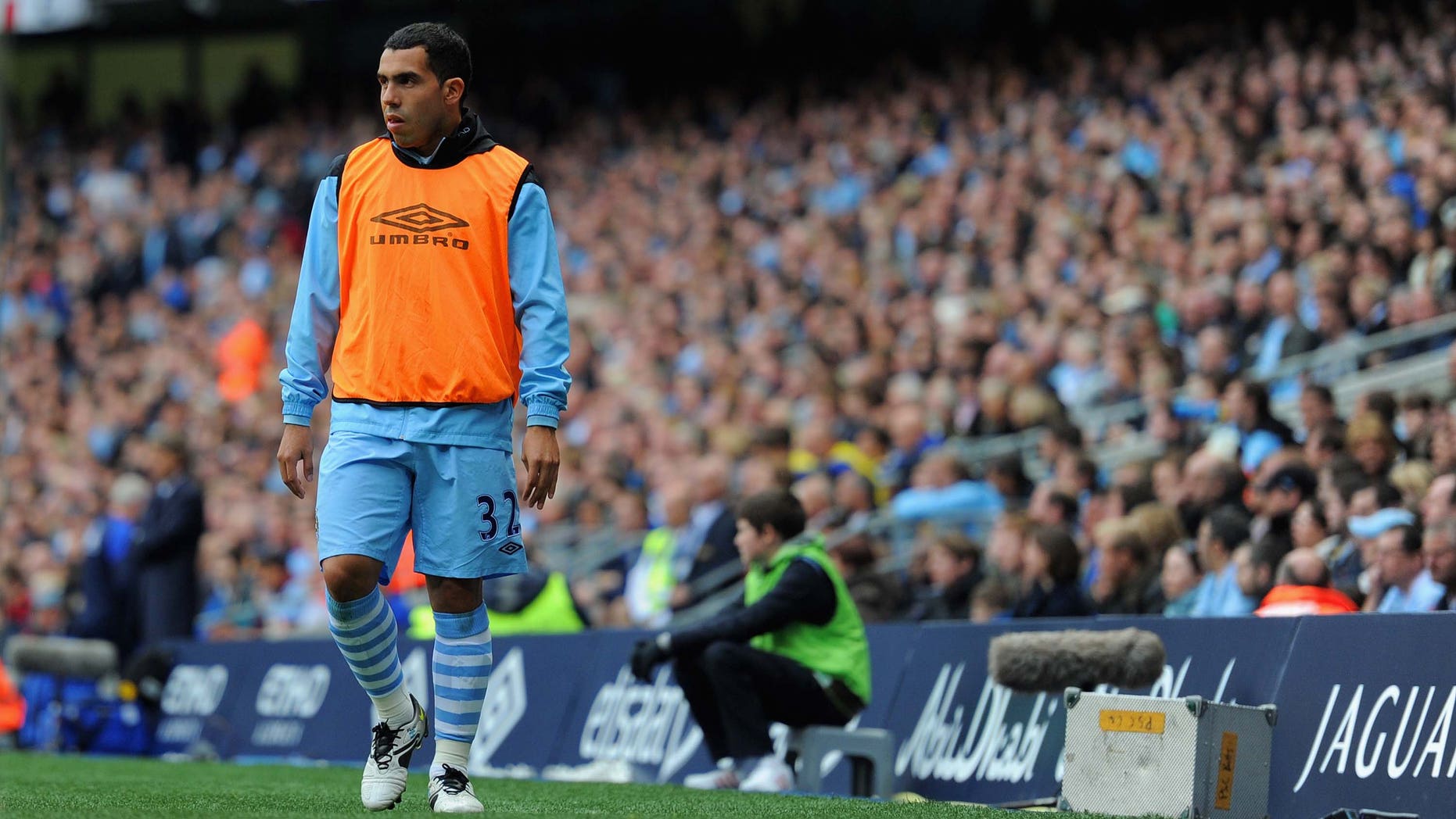 Two of Latin America's premier soccer stars are in trouble for their on-field conduct.
Mexico's Rafael Márquez  and Argentina's Carlos Tévez are both under fire for their actions during recent matches with their respective clubs.
The 32-year old Márquez, a veteran of three World Cups, was ejected at the end of a New York Red Bulls loss to Los Angeles Galaxy in the playoffs on Oct. 30 for firing a ball at Landon Donovan. In addition to the suspension, Márquez was fined $2,250 by MLS.
Besides being forced to serve a three-game suspension from Major League Soccer, Márquez was also left off the Mexican national team's roster for a match against Serbia last Friday.
"I think it's clear, discipline is always going to be a priority in the national team," said Mexican coach José De La Torre. "We've tried to be fair to the facts and take the decisions about who to call up and who not."
De La Torre dropped goalkeeper Jesús Corona from this year's CONCACAF Gold Cup roster after he head-butted an opponent during the semifinals of the Mexican Clausura tournament in May.
(Márquez) has been an exemplary person, with a glorious career, but everyone can make mistakes
In June, eight players were suspended from the national team for six months after holding an unauthorized party in a hotel in Ecuador during preparations for the Copa America.
Márquez, who has played for Barcelona in Spain and Monaco in France, has been ejected four times for Mexico, including a red card for a head-butt on Cobi Jones during the 2-0 loss to the United States in the second round of the 2002 World Cup.
"When we call players up, we take into account everything that happens on and off the pitch, at all times, every day and everywhere," De La Torre said. "(Márquez) has been an exemplary person, with a glorious career, but everyone can make mistakes."
Across the pond, Argentine national team member Carlos Tévez was fined a month's wages Tuesday by his club Manchester City, but can keep playing despite being found guilty of five breaches of contract for misconduct on the bench during a Champions League match.
Manchester City's disciplinary hearing found that Tévez disobeyed club officials when he did not come off the bench during September's 2-0 loss.
Tévez was immediately suspended for two weeks by Manchester City. Despite manager Roberto Mancini saying the Argentina international wouldn't play for the club again, he received no ban from the panel.
Instead, Tévez must pay a $1.6 million fine and received a written warning about his future conduct.
Topping the list of five contractual breaches, Manchester City said Tévez had not fulfilled "an obligation to participate in any matches in which the player is selected to play for the club when directed by a club official".
Manchester City also said Tévez did not follow the instructions of his manager, and brought the club into disrepute.
Tévez had 14 days to appeal against the decision. He also had the right to a second appeal to the Premier League.
The whole process could run into December.
Adding fuel to the fire, Fox Sports reported that Tévez failed to report to Manchester City training on Wednesday morning, because it is believed that he has flown home to Argentina.
Tévez was Manchester City's top scorer during its run to the FA Cup title last year that ended a 35-year trophy drought, but has been largely out of favor since a failed attempt to secure a transfer in the off-season.
He had started only twice before being named on the bench for the sixth time this campaign for the game in Munich.
Based on reporting by the Associated Press.
Follow us on twitter.com/foxnewslatino
Like us at facebook.com/foxnewslatino