Queen Elizabeth II meets with German President Gauck in Berlin as she begins state visit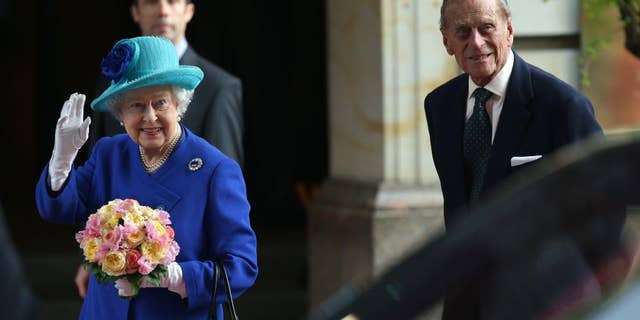 BERLIN – Queen Elizabeth II is meeting with Germany's president on the first official stop on her three-day state visit to the country.
The 89-year-old monarch and her husband Prince Philip, 94, were greeted at Berlin's Bellevue Palace by President Joachim Gauck, Germany's head of state, and his partner, Daniela Schadt.
On entering the residence, they signed a guest book before going back outside and shaking hands with dignitaries and others lined up to meet them.
Elizabeth then strolled across the grounds with Gauck for a formal greeting by a military honor guard and band that played 'God Save the Queen' as well as the German national anthem.
Elizabeth was scheduled to meet with German Chancellor Angela Merkel later in the day after a boat trip along the River Spree.