Qaddafi Forces Reportedly Shooting at Civilians From Roofs of Mosques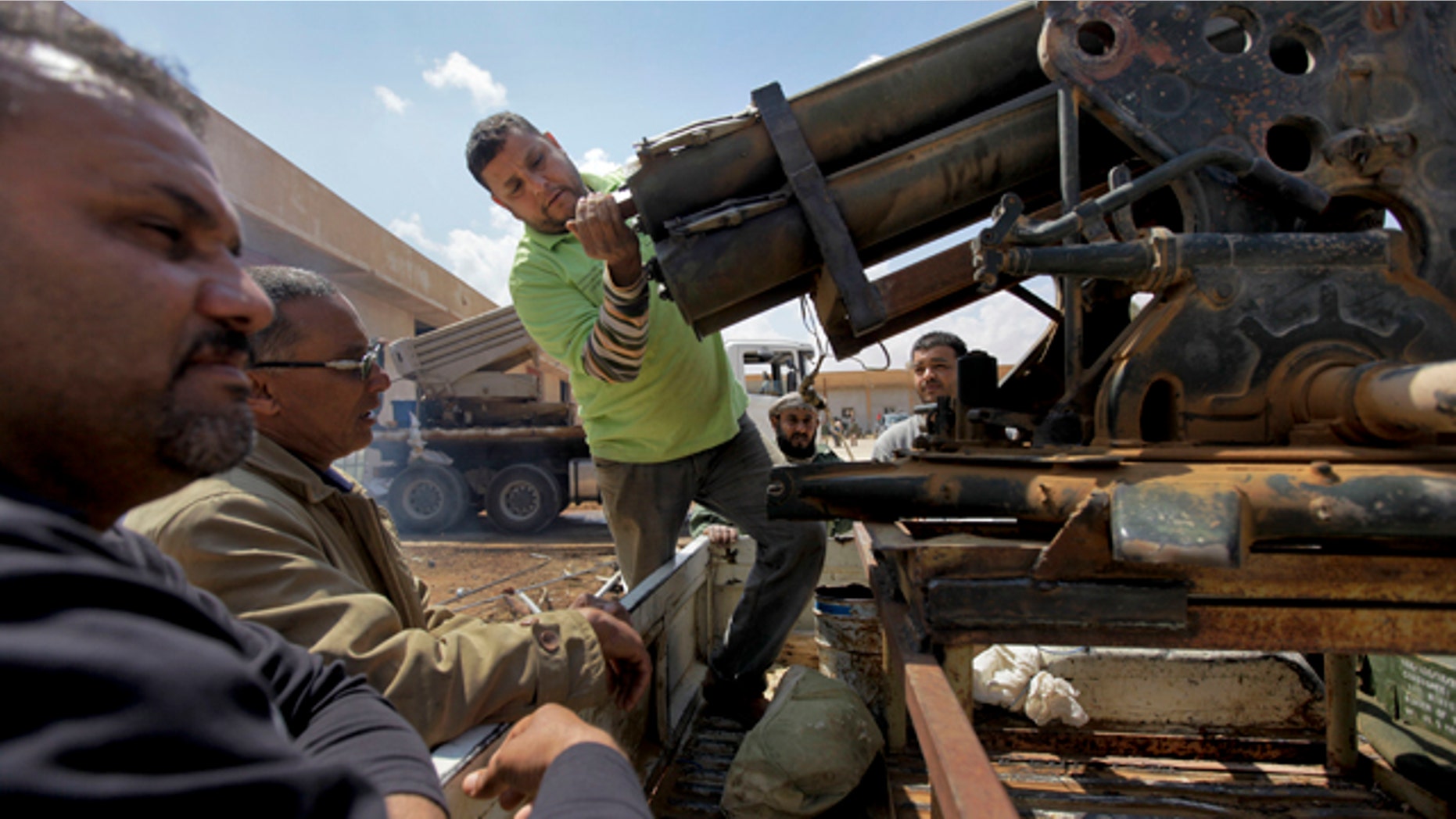 Forces loyal to Libyan leader Muammar al-Qaddafi are being accused of hiding in hospitals and firing on civilians from the roofs of mosques in Misrata, Sky News reports.
The head of NATO's military operations in Libya described the tactics as "immoral" and "underhanded."
"The regime's forces have used snipers on top of mosques, they are hiding beside hospitals, they have got their armored vehicles in schools and, in fact, they have even taken their uniforms off," Lt. Gen. Charles Bouchard told the Canadian Broadcasting Corporation, according to Sky News.
Hundreds of people have been killed or injured in Misrata since the uprising in Libya began seven weeks ago.
Britain also said Tuesday it will send a team of up 20 senior military officers to Libya to help organize the country's haphazard opposition forces.
Foreign Secretary William Hague said the military advisers would join a group of British diplomats already cooperating with rebel leaders in Benghazi.
The decision by Britain's National Security Council to deploy the military team comes as international allies search for ways to help the opposition to break their military stalemate with Qaddafi's forces.
Britain has said it would not become involved in directly supplying weapons to Libya's rebels; it has already sent non-lethal support, such as 1,000 sets of body armor and 100 satellite phones.
Hague insisted the advisers would not be involved in supplying weapons to the rebels, or in assisting their attacks on Qaddafi's forces.
Hague said the advisers would work with the National Transitional Council, the political wing of the rebel movement, which has been officially recognized by Italy, France and Qatar.
"They will advise the National Transitional Council on how to improve their military organizational structures, communications and logistics, including how best to distribute humanitarian aid and deliver medical assistance," Hague said.
Britain on Monday pledged to provide about $3.3 million to fund efforts to evacuate about 5,000 foreign workers stranded in the besieged western Libyan city of Misrata.
"As the scale of the humanitarian crisis has grown, so has the urgency of increasing our efforts to defend civilians against the attack from Qaddafi forces," Hague said.
Click here to read more about the Libyan conflict from Sky News.
The Associated Press contributed to this report.