Puerto Rico fails to pay bond, defaults for the first time in 117 years as U.S. territory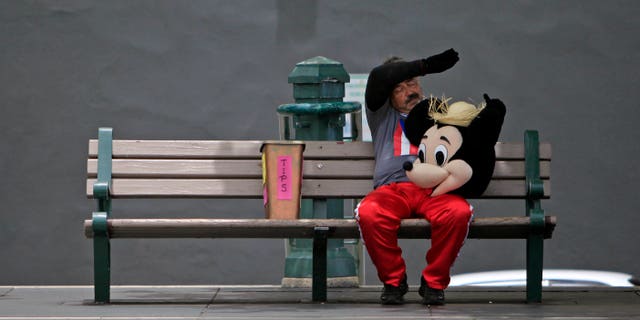 The Puerto Rican government said that it did not make a $58 million debt payment that was due Saturday, marking the first default by the commonwealth on a payment of principle or interest of debt.
The missed payment is seen by many experts as a significant escalation of the debt crisis facing the U.S. territory.
Puerto Rican officials had warned on Friday that they would not make the payment because the island legislature failed to appropriate the funds, but they argued it should not be considered a default.
Moody's Investor Service said the missed payment was the first in what it believes will be broad defaults on commonwealth debt.
Government Development Bank President Melba Acosta Febo said Monday that Puerto Rico made a partial payment of $628,000 interest.
Gov. Alejandro Garcia Padilla said several weeks ago that Puerto Rico cannot pay its $72 billion in accumulated public debt and needs to restructure.
As Puerto Rico missed making a debt payment on Public Finance Corporation bonds, the governor's chief of staff said the commonwealth would have a long-term financial restructuring plan in place by the end of August.
"We would have to wait for the long term fiscal stability and economic plan to continue with the debt renegotiating work with the different creditors," Reuters quoted Victor Suarez, the governor's chief of staff, as saying to reporters on Monday in San Juan. "We are very active in the development of the plan and we expect to have it ready by the end of the month."
The island had an Aug. 1 debt payment deadline – which actually was able to be made Aug. 3, the next business day – but officials had said they lacked the money to meet it.
The non-payment has been characterized by financial experts as the most significant in the U.S. since Detroit, which with roughly $8 billion in bonds, defaulted on $1.45 billion of insured pension bonds before it filed for bankruptcy in 2013, according to Reuters.
Pedro R. Pierluisi, Puerto Rico's nonvoting delegate in the House of Representatives, criticized the administration of Garcia Padilla for failing to make the payment.
"Today is a devastating day for the history of Puerto Rico," Pierluisi said to El Nuevo Dia. "For the first time in its history, Puerto Rico has failed to pay its debts. The consequences of this irresponsibility will fall hard on all Puerto Ricans."
The missed debt payment is causing concern about how deeply-rooted Puerto Rico's financial problems are.
Suarez, the governor's chief of staff, said the government had enough money to function until November unless revenue-generating plans are made and implemented.
The Associated Press contributed to this report.
Like us on Facebook
Follow us on Twitter & Instagram