Gov. O'Malley to be first 2016 presidential candidate to campaign in Puerto Rico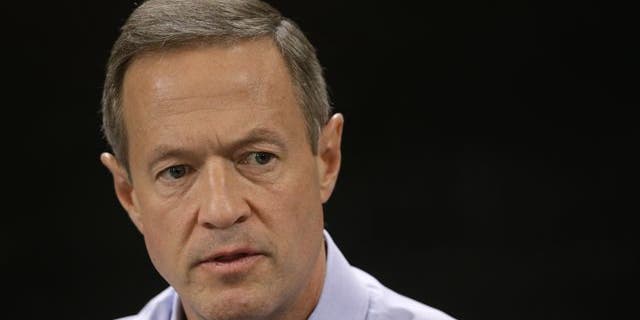 NEWYou can now listen to Fox News articles!
Former Maryland Gov. Martin O'Malley, a Democrat who is running for president, plans to stump in Puerto Rico on Saturday.
He will be the first declared 2016 presidential candidate to visit the territory.
O'Malley long has been a vocal and persistent advocate for giving commonwealth residents more rights and benefits – a track record some political experts believe could give him an edge with Puerto Rican voters on the mainland.
Former Florida Gov. Jeb Bush visited Puerto Rico earlier this year, but before he announced that he was running for president.
"[O'Malley] was the first one to speak out and say Puerto Rico should have bankruptcy, like states [have]" said Gabriela Domenzian, the O'Malley campaign's Director of Public Engagement, to Fox News Latino. "From the beginning of his campaign, Gov. O'Malley showed leadership in something that affects our hemisphere."
"They're our fellow Americans, and the president of the United States is responsible for all Americans," she added.
On Friday, O'Malley will stop in South Florida to meet with Puerto Ricans who recently moved to the Sunshine State from Puerto Rico, Domenzian said, and get their thoughts about the island's most salient issues.
On that day, he and several other presidential candidates are scheduled to address a largely African-American audience at an Urban League event in Fort Lauderdale in a session called "Off to the Races," where they will discuss their ideas for improving life in U.S. cities.
Former Secretary of State Hillary Clinton, who will be at the event, also will deliver a speech in Miami at Florida International University in which she will call on Congress to lift the U.S.-Cuba embargo.
In Puerto Rico, O'Malley is scheduled to meet with elected and appointed political leaders to discuss various policy issues. He will visit an assisted living facility to discuss health care, and will meet Puerto Rico's non-voting member of the House of Representatives.
Political candidates from the U.S. mainland often campaign in Puerto Rico. Although Puerto Ricans on the island cannot vote in federal elections, Puerto Rico does hold primaries.
Many Puerto Ricans on the mainland pay close attention to candidates' remarks and policy proposals pertaining to Puerto Rico, so the commonwealth's issues often become a campaign topic.
Among the issues O'Malley's camp says he will discuss are the debt crisis, and heathcare gaps on the island.
"There are so many people leaving Puerto Rico," said Domenzian, adding that what happens in Puerto Rico has repercussions on the mainland.