Pope 'doesn't judge' gays, urges greater role for women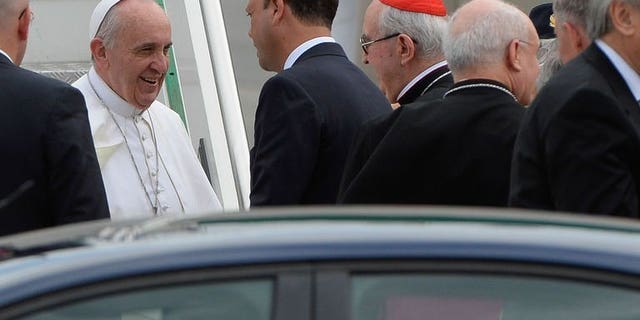 VATICAN CITY (AFP) – Pope Francis, fresh from a trip to Brazil, said on Monday he did not judge homosexuals but condemned the gay lobby as a "serious problem".
He also said women should be given a bigger role in the Church, but refused to consider their ordination, saying the "door is closed" on the issue.
Referring to homosexuals, the pope told journalists on the plane back to Rome: "The problem is not having this orientation, it is lobbying. That's the most serious problem I think."
"If someone is gay and seeks the Lord with good will, who am I to judge?"
Francis had to field questions about Battista Ricca, who was appointed by the pontiff to a key position at the troubled Vatican bank, but is embroiled in allegations that he had gay relationships with male prostitutes.
The pope said he had ordered a "brief investigation but we found nothing on him".
"I have not seen anyone at the Vatican who is registered as gay on his identity card. We acknowledge that there are (gays)," he said.
Nevertheless, "the catechism of the Catholic Church says clearly that we must not marginalise these people who should be integrated in the society."
The pontiff also gave a firm answer to a question on gay marriage and abortion -- both of which the Church opposes -- saying "you know perfectly the position of the Church".
The pope admitted in June that there is a "gay lobby" in the Vatican's secretive administration, the Roman Curia, according to a Latin American Catholic website.