Police fire tear gas at Thai protesters as rallies intensify and tensions rise; 4 hurt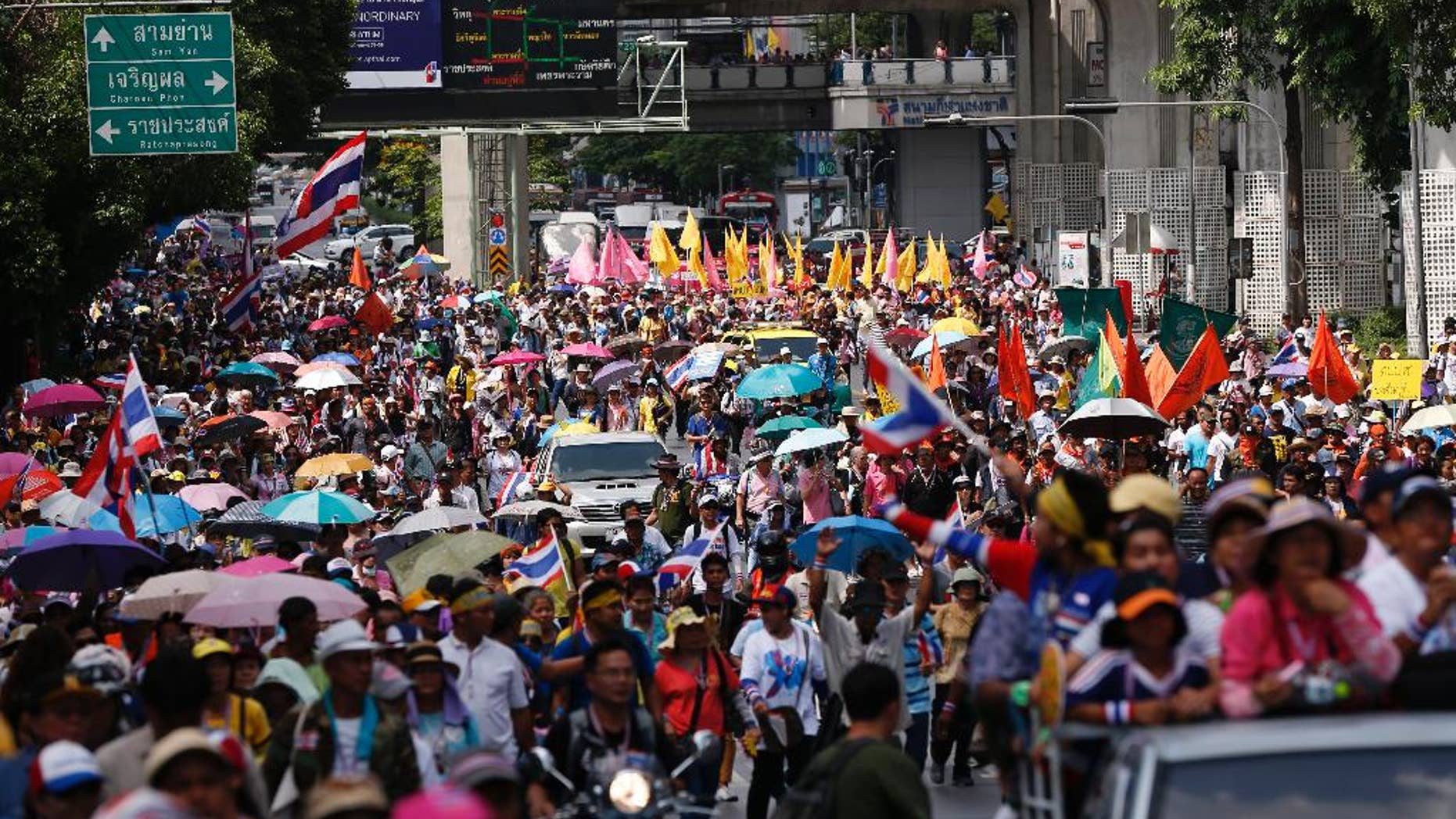 BANGKOK – Thai police have fired tear gas and water cannons to push back hundreds of protesters trying to force their way into a government compound, the latest indication that ousting the premier will not solve Thailand's tense political crisis.
Four people are reported injured at the Center for the Administration of Peace and Order, the government's security command center, where protesters on Friday tried to push down barbed wire-topped concrete barriers outside the compound.
The incident occurred as more than 10,000 protesters are marching through the Thai capital to show that the ouster of Prime Minister Yingluck Shinawatra by a court earlier this week is not enough. A protest leader has warned they will retaliate if their demands for the government's complete removal are not met within three days.