Police arrest a man living in a 15-foot-deep cave dug in a city park in Virginia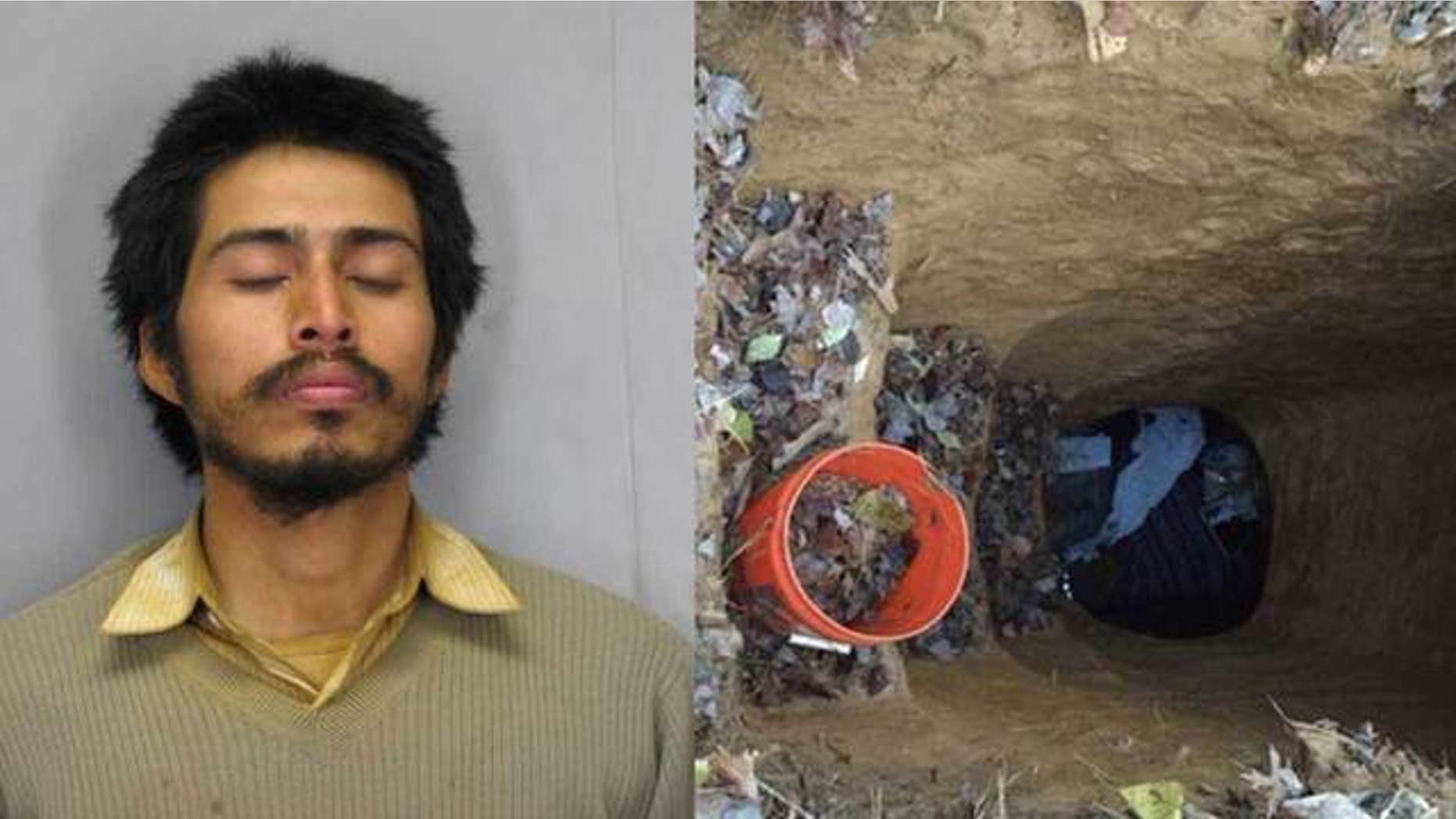 A man living in a 15-foot-deep cave dug in the middle of a city park in Fairfax, Virginia, less than 300 yards behind police headquarters, was taken into custody on a charge of property destruction.
Police identified the man as 25-year-old Yosue Joel Rios. He was not "home" when officers discovered the place on Sunday, after a person reported seeing a suspicious hole covered with plywood and leaves.
According to NBC's local station, a few steps below police found a cavern with a bedroom on one end and a sunken living room on the other. They also found several books, including the Bible, and reading material that looked like homework assignments.
Fairfax City police spokeswoman Sgt. Natalie Hinesley told NBC that Rios was apparently learning to speak English – she said they found an alphabet written out indicating the phonetics signs for each letter.
Rios was taken to the Adult Detention Center and has been ordered held without bond. He was also wanted for failure to appear on a traffic charge in Arlington County, according to police.
Hinesley said Rios made the tunnel his home and camouflaged it by covering it with a large piece of plywood. She says officers discovered a pillow, hand-held gardening tools and other personal items inside.
Hinesley says employees from the city's Department of Public Works filled in the tunnel Monday morning.