Peruvian Community Left with Questions After BC Student's Body Found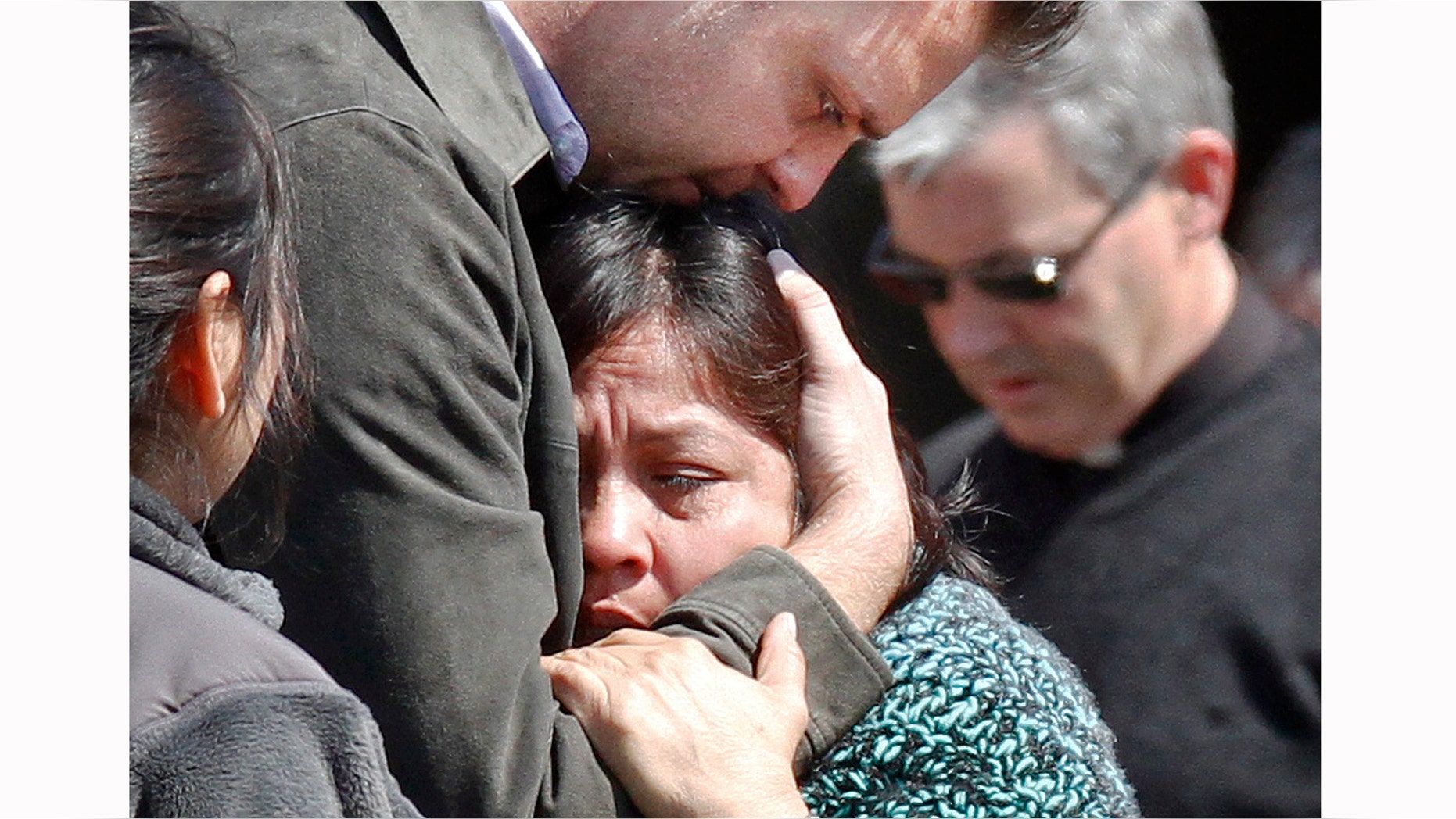 Boston – He was described as a quiet and calm family man who helped his mother in the grocery store she ran. He lived in a middle-class neighborhood near Boston and was studying chemistry in college.
Now family and friends of Franco García, 21, are trying to figure out what happened to the Boston College student who vanished in February, and on Wednesday turned up dead in a reservoir close to his school.
"He was a chico de casa [a homebody], very calm," said Lilly Padilla, who has been friends with his mother for 10 years. "He was a little shy, but he never caused problems."
Padilla said she heard the news of the body's discovery when the family called her earlier today.
"The truth is, I was surprised, but the news made me feel relieved for his mother, because at least now she can deal with the loss," Padilla said.
Many in the Peruvian community had come together after Garcia's disappearance, putting up posters, attending vigils, and otherwise helping with search efforts.
"I think his body was just thrown in the water," Padilla said. "I've been to that reservoir many times since he disappeared and I haven't seen anything and to now have something appear floating in the water is very mysterious."
This sentiment is echoed by other Peruvians, which community estimates place at anywhere from 12,000 to 15,000, including those registered with the Consulate and those who are undocumented.
Conrado Montero, one of the members of COPEMA, La Colonia Peruana de Massachusetts, one of the few Peruvian community organizations in the city, said it is hard to believe that García's death is due to an accident.
"What we really regret is [the loss of] a boy who grew up here and had a lot to offer," Montero said. "It's a loss not only for his family and for the Peruvian community in East Boston, but for the entire city."
The García family, originally from Lima, Peru, run a corner store in East Boston, a neighborhood with a large Latino population, where they sold Peruvian products.
Attempts to reach the García family were unsuccessful.
Montero said that his organization has given a small sum of money to the family and will likely provide help to them in the near future as they come to terms with García's loss.
State police assigned to the District Attorney's office will be conducting an investigation into the death, Wark said. An autopsy is expected tomorrow morning.
García, who was studying chemistry at the Woods College of Advancing Studies, was also active in the university marching, pep, and symphonic bands as a clarinetist.
"The news of today causes deep sadness, and our hearts go out to the Garcia family and his many friends at Boston College," said University President William P. Leahy, S.J. in a statement. "More than ever, we need to remember them in our prayers."
Tanya Pérez-Brennan is a freelance writer based in Boston.
Follow us on twitter.com/foxnewslatino
Like us at facebook.com/foxnewslatino