Pennsylvania Principal Loses Job After Remarks about Latinos and Disabled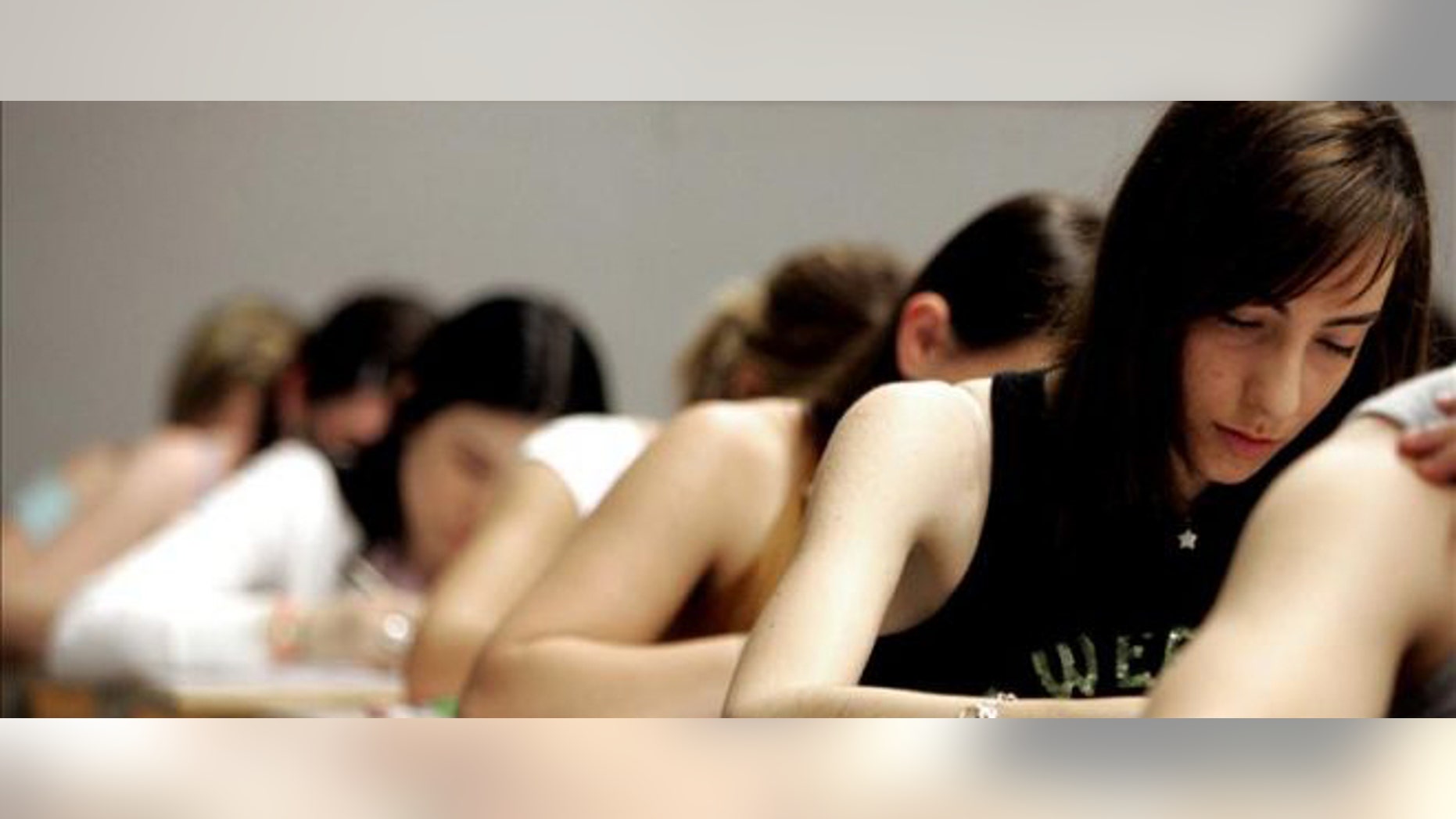 The principal of a rural Pennsylvania high school has lost his job after emails emerged of him belittling Latino and disabled students and seemingly threatening the school district's superintendent.
After six months of uproar, the Oxford Area School District board members voted 8-1 last night to accept the resignation of high school principal David C. Madden, who was accused of saying that a Latino teen was fated to become a gardener and called a disabled student a "psychopath."
Cheers erupted after the vote on Thursday night. Madden's resignation does not take effect until June 30 of next year.
"The Arc of Chester County is thrilled that the district can now tend to the business of building an educational environment that that is intent on welcoming and educating all students…. of all abilities, of all nationalities," said Connie Mohn, the director of advocacy at the Arc of Chester County, a advocacy group for disabled people.
They didn't make this decision for the Hispanic community...They made it because they were strong-armed. They made it because of all the negative attention.
Oxford Area High School and the school district did not immediately return calls for comment.
There is some speculation that Madden will not be in school during the time he has left as principal. The financial terms of the settlement will be made public soon and Kirk Williard, an assistant director at the Chester County Intermediate Unit, will run the school until a new principal is hired.
Madden is a former Marine who came over to the high school from the neighboring Octorara School District.
The controversy over his comments came during a meeting last December where Madden was spotted by a special-education advocate texting another administrator an obscenity-laced message about a bipolar child.
After the incident was reported, the Arc of Chester County requested all of Madden's communications regarding the student, which revealed jokes about parents and students along with intimate notes to his girlfriend.
Despite the message, Madden remained popular with some students and teachers and was given his job back in July. Over 400 people have supported the "Save Dave" Facebook page and "Save Dave" buttons were prevalent at the school board meetings.
"Everyone makes mistakes in life," said Paul Matthews, whose son is in 10th grade, according to the Philadelphia Inquirer. "We all get frustrated and say things and do things we don't mean to say. I don't think it's worth ruining this man's career who has so much love for that school and kids."
There is, however, concern from some that the comments Madden made are indicative of the sentiments of many people in the school district and school board.
Oxford is situated in the far southern end of Pennsylvania near the border with Maryland and much of the local economy is based on farming. The area has seen a large influx of Hispanic immigrants recently who come for the work and the availability of affordable housing.
Some claim that tensions exist between the newly arrived Latinos and the majority white population in the school district. Latinos make up 28.8 percent of Oxford's total population with the white population sitting at 70.8 percent, according to 2010 Census Data.
This is a much larger percentage of Latinos than the rest of Pennsylvania, which Census data reports that only 5.7 percent of the state's total population is Latino.
"They didn't make this decision for the Hispanic community," Mohn said, of the school board. "They made it because they were strong-armed. They made it because of all the negative attention."