Passenger sets self on fire on Japan's Shinkansen bullet train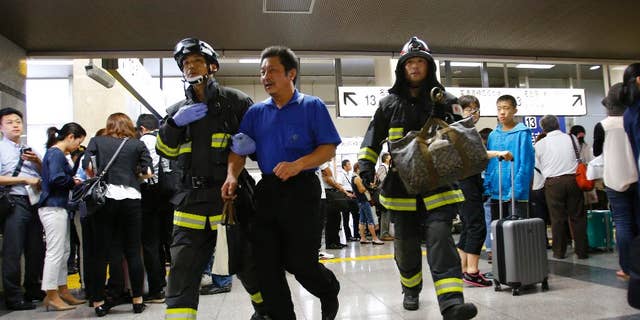 TOKYO – Japan's transport ministry says a passenger on a high-speed bullet train tried to set himself or herself on fire, causing smoke to fill the carriage and the train to stop.
Two people were found unconscious, a ministry official said.
The incident occurred Tuesday when the train passed near Odawara city, west of Tokyo.