Paramedics grant terminally ill Australian patient final wish: an ice cream sundae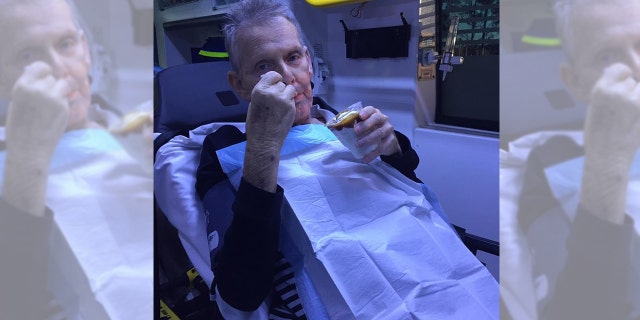 A terminally ill Australian man had one last wish before he made his final trip to the hospital for palliative care last week: an ice cream sundae.
Paramedics from Queensland Ambulance Service learned that it had been a few days that Ron McCartney ate any food, and asked him, "if you could eat anything, what would it be?"
"A caramel sundae," McCartney, 72, replied, according to a post on the Queensland Ambulance Service's Facebook page on Tuesday.
His daughter, Danielle Smith wrote on her Facebook page that her "dad enjoyed this so much and [it] was the last thing he was able to eat by himself," according to the BBC.
According to the Queensland Ambulance Service post, paramedics were "left humbled and tinged with sadness" after his wife thanked them "for the swift and high level of care and compassion" toward her husband.
Smith told the BBC that her father, who had spent the past 17 years in a fight against pancreatic cancer, died on Saturday.
Last November, the same ambulance service fulfilled a palliative care patient's final wish to see the ocean one more time before she died.
A photo of a paramedic with a patient on a stretcher overlooking the ocean has since gone viral, being shared more than 20,000 times.