Oman's ailing ruler returns to the country after 8 months of medical treatment in Germany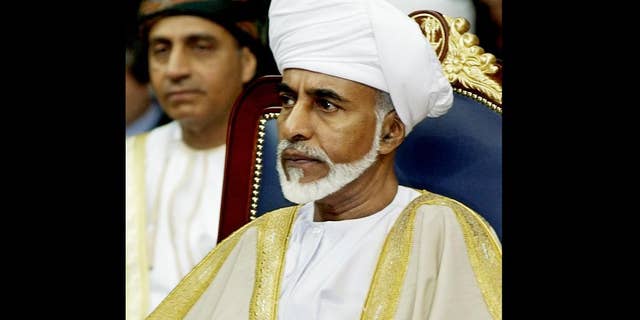 DUBAI, United Arab Emirates – Oman's state TV has aired images of the country's ailing 74-year-old ruler returning after several months of treatment in Germany.
It carried video of Sultan Qaboos bin Said walking down the stairs from his private jet on Monday and across a red carpet on the tarmac. The sultan has no immediate heir and has ruled over the Gulf Arab state since 1970.
He was last publicly seen in November in a video message broadcast on state TV to mark the occasion of his birthday. The video of him arriving in Oman appeared aimed at easing concerns about his health and reign.
A royal court statement says he has returned after eight months of medical treatment in Germany.