Olympics gave Britain a $15 bn boost: government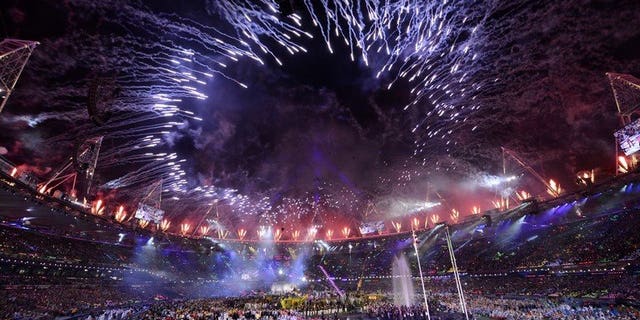 LONDON, Greater London (AFP) – The Olympic Games in London last year gave the British economy a boost worth $15 billion, the government said on Friday, a figure far higher than the cost of staging the event.
Business Secretary Vince Cable, putting the benefits at ??9.9 billion (11.5 billion euros), conceded that some of the investment might have happened anyway, but insisted the Games had acted as a "key catalyst" for deals to be agreed.
The Olympics and Paralympics last summer were a huge success for British athletes, netting them a haul of medals including 29 golds.
The cost was even slightly under budget at ??8.92 billion.
But the government has always stressed the importance of the economic and sporting legacy from the event, and an official report from UK Trade and Investment suggests progress on this is going well.
The ??9.9 billion boost to the economy comes from businesses securing new contracts, additional sales and new foreign investment in the last year.
This includes ??120 million of contracts won by British companies for the Rio Games and Brazil World Cup next year.
Some projects included in the report do not appear directly linked to the Games, such as a new shopping centre planned for Croydon, south London, and the redevelopment of Battersea Power Station by the River Thames by a Malaysian consortium.
But Cable defended the report, saying it was compiled by asking the companies making investments whether they would have spent their money without the Games.
"The answer we've had with a lot of the high-profile investment -- like the Malaysians in Battersea Power Station -- is that a lot of the key negotiations and support came out of the events that we organised around the Olympics," he told BBC radio.
"Would this have happened anyway? Some of these activities clearly would, but the Olympics were a key catalyst in making those investment decisions real."
The business secretary said he had personally been sceptical about the Games before Britain won the bid, warning that it would be "a big cost and there would be no benefit".
But he said: "What happened around the Olympics was an enormous amount of effort put in by my department and other ministers to try to attract big inward investment here, to try to support British businesses to get business on the back of it.
"It was done in a very sustained systematic way and it continues. This is a positive over and above the 'party', and I think it is very real," he said.