NYC schools start pilot program in order to maintain diversity amid gentrification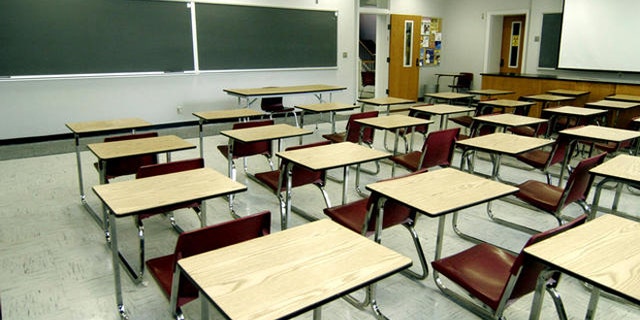 NEW YORK (AP) – Gentrification has been coming fast to Brooklyn's Crown Heights neighborhood. The influx of wealthier, white residents is being reflected in the hallways of Public School 705.
The elementary school is still half black and more than a quarter Hispanic, but Principal Sandra Soto has seen enough change to worry that P.S. 705 was on the cusp of a phenomenon that has occurred elsewhere in the city, where poorer, minority children disappear as their families are priced out of the neighborhood.
"The next thing you know I have a whole slew of middle-class white families," she said, while black and Hispanic families are left feeling, "Here we go. We're marginalized again."
Now, P.S. 705 and six other New York City schools are part of a pilot program that will let them change their admissions policies to try and maintain some rare diversity in a school system that has been labeled one of the most segregated in the nation.
Instead of drawing only from their enrollment zones, schools in the pilot program will set aside a portion of their seats for low-income students and those who are learning English. At P.S. 705, also known as the Brooklyn Arts and Science Elementary School, 20 percent of seats would be set aside for English language learners and children in the child-welfare system.
"Your child is going to be in a classroom with children who are different from them," Soto told parents during a tour this month, in between fielding questions about the school's fencing program and its chess club.
That's not always the case. The city's 1.1 million public school students are 40 percent Hispanic, 28 percent black, 15 percent Asian, 15 percent white and 2 percent other. But this ethnic mix is not spread evenly. Many schools are almost 100 percent black and Hispanic, while others are mostly Asian or white. A 2014 report by the Civil Rights Project at UCLA concluded that New York's public schools are the most segregated in the nation.
The problem is partly due to where people can afford to live. New York may be a melting pot, but its neighborhoods still break down along racial and socioeconomic lines.
Maintaining diversity by reserving seats for black or Hispanic students would not survive a challenge under the 2007 U.S. Supreme Court ruling that struck down school integration efforts in Seattle, Washington and Louisville, Kentucky.
But using a category like English language learners or students whose families are being monitored by a social worker would be permitted, Soto was told, so she is preparing to welcome some of those students to her fall 2016 kindergarten and pre-kindergarten classes.
Backers hope the pilot diversity program will be expanded if it can chip away at the status quo.
"Students learn from the diverse experiences and cultures of their fellow students, and it's important that our schools match the diversity of our city," Schools Chancellor Carmen Farina said in announcing the program in November.
Opposition to the pilot program could come from parents who live near one of the schools but whose children don't get a seat because low-income kids and recent immigrants take precedence. Education officials are treading carefully after drawn-out battles in the past year over attempts to redraw school zones in two neighborhoods where families said they bought their homes so they could send their children to a favored school.
Believers in school integration say research shows all children benefit. In the 2014 UCLA report on New York's segregated schools, authors John Kucsera and Gary Orfield said segregation "has strong and lasting impacts on students' success in school and later life."
New York is not alone in wrestling with school diversity. A San Francisco Chronicle series found a steep rise in segregation after San Francisco instituted citywide school choice in 2011. The UCLA group that issued the New York segregation study has reported widespread school segregation throughout California as well as in Illinois, Pennsylvania and elsewhere.
Amy Stuart Wells, a professor of sociology and education at Teachers College at Columbia University who studies school diversity, said American educators could use policies like magnet schools and targeted recruitment to reduce segregation. She praised the New York principals who pushed for the diversity pilot for grappling with the issue.
"There's leadership and energy at the grassroots level," Wells said. "The millennial parents all say they want more diversity. I don't think every school's going to be racially balanced but I think a lot more could be done."