NYC Man Keeps Vigil Of Surviving Son While Mourning Wife And Daughter Killed In Blast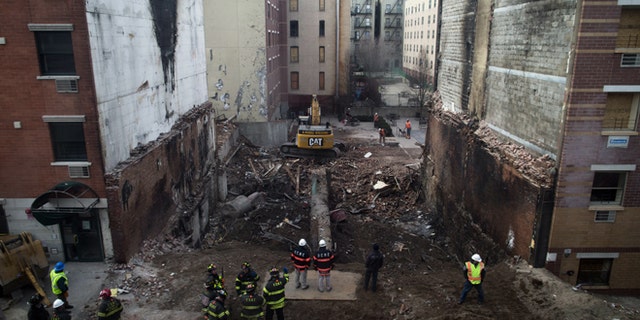 A 16-year-old was in his New York City apartment with his mother and oldest sister when a blast ripped through the building, killing eight people.
Although Oscar Hernandez survived, his mother and sister did not.
Now, as he clings to life in a hospital bed, his father stands vigil over his. Through an oxygen mask – he has a feeding tube on his stomach and injured legs – the young Hernandez painfully smiled for the first time Sunday.
The father, Cecilio Hernandez, told the New York Daily News that he must stay strong for his ailing son and hopes to one day see him walk again.
"All we can do is think about the future now," he said. "I'm 54. I won't live forever. That's my only worry. I have to be strong to see Oscar walk again."
While Oscar has no memory of the blast that left him burned and his legs severely damaged, he now knows that his mother and sister are dead. After consultations with the hospital's psychologists, Cecilio Hernandez decided it was time to tell his son the truth about his family's fate.
"He was asking me, 'Where is mom? How come she's not here with me?'" Cecilio said in Spanish. "I told him, 'I'm going to explain to you what happened. There was an explosion. Don't worry about your mom and your sister. They are in heaven now. You are the only survivor. God let you live for a purpose.'"
The March 12 explosion in East Harlem killed eight people and left more than 60 people injured. Federal investigators probing the blast found a leak in the gas main near one of the two East Harlem apartment buildings that were leveled.
Con Edison has made compensation payments to 87 survivors and residents displaced by the building explosion. The utility says it began making the payments last Thursday, a day after the blast.
For now the money is not the main concern for the Hernandez family.
"My only mission is to be here for my children," Cecilio said. "They are all I have left. I have to be here for my son."
Follow us on twitter.com/foxnewslatino
Like us at facebook.com/foxnewslatino