Born Under A Street Sign: Woman Gives Birth On Third Avenue In New York City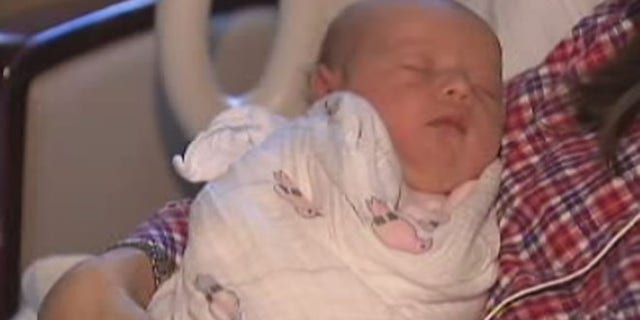 A woman in labor stepped out of her home on the Upper East Side of Manhattan to get to the hospital but ended up giving birth right there on the street on Monday. Now she and her husband want to thank the stranger who helped her in her moment of need.
The doorman walked Polly McCourt to the corner to grab a taxi, but the baby wouldn't wait. Polly got down on the ground in the crosswalk as several passersby stopped to help until police and medics arrived and took care of her.
"She was like, 'Oh, my God, the baby's coming'," one witness said. "And then I could see the baby's head coming out."
Several women offered their scarves to wrap up the newborn. One woman, believed to be named Isabel, gave Polly her coat to keep her warm.
A Fox 5 News crew just happened to be driving by as this unfolded on East 68th Street and 3rd Avenue on Monday afternoon at about 3:30 p.m.
"A miracle on 3rd Avenue," a woman who helped in the delivery said.
Polly was seen smiling as she was loaded into the back of an ambulance.
A day later, Polly and her baby girl were doing well at Lenox Hill Hospital. Polly and her husband, Cian, named their daughter Ila Isabel, after the woman who gave up her coat. Ila is the couple's third child.
Polly and Cian don't have any way to contact Isabel and would love to thank her and replace her coat.
For more stories got to myfoxny.com
Follow us on twitter.com/foxnewslatino
Like us at facebook.com/foxnewslatino