No NATO troops on battlefield as Taliban announce spring offensive in Afghanistan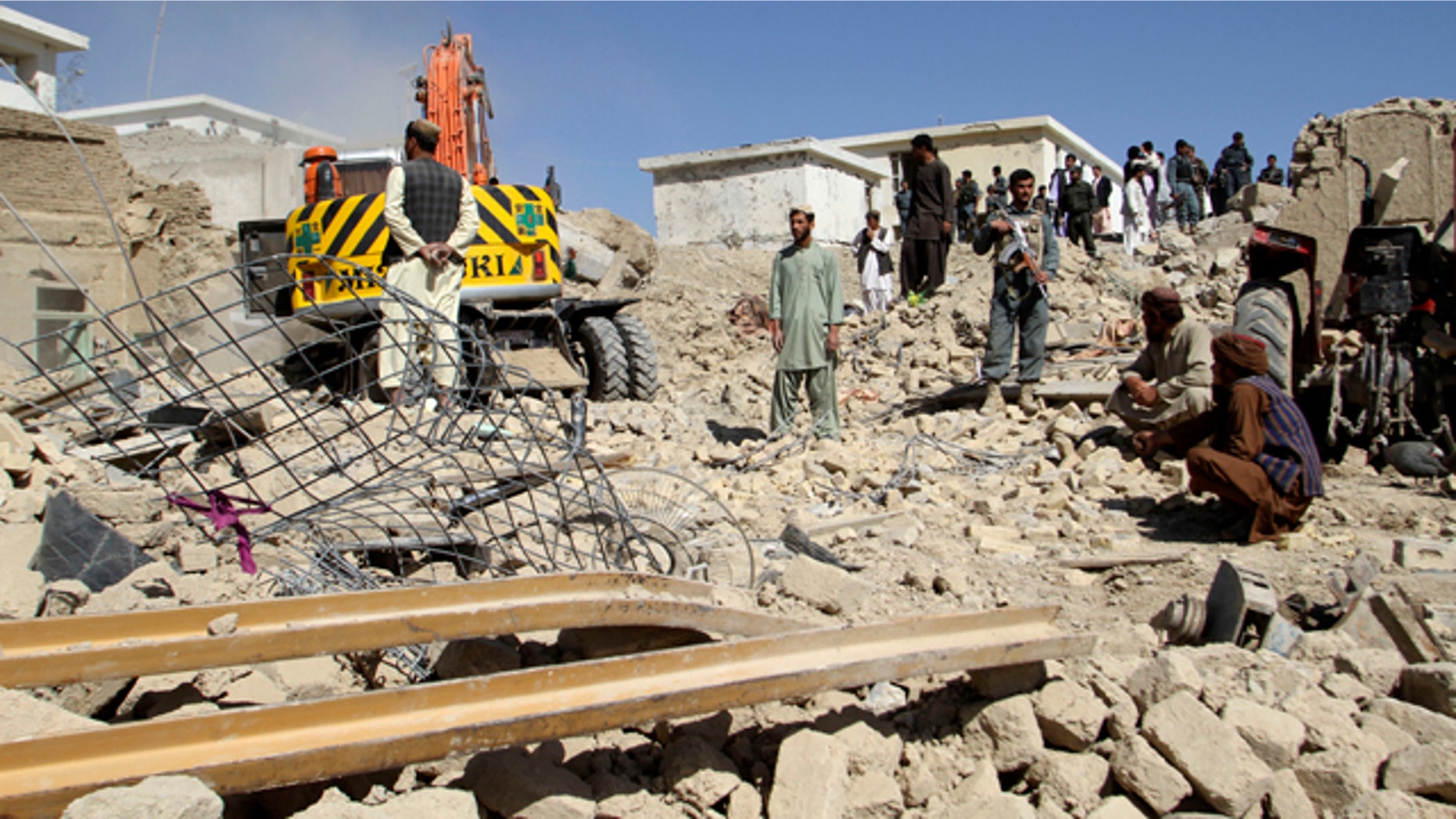 KABUL, Afghanistan – The Taliban said on Wednesday that they will start their spring offensive this week, an annual campaign in their war against the Afghan government.
In a statement emailed to media, the group said the offensive — dubbed "Azm" or perseverance in Dari and Arabic — will begin on Friday. The Taliban said their Islamic Emirate of Afghanistan is "determined to prolong the ongoing jihad," or holy war.
In past years, spring and the melting of snow on the mountains along the border with Pakistan has marked a significant upsurge in fighting between the Taliban and NATO forces along with their local allies.
This fighting season is the first year the insurgents will face just Afghan forces on the battlefield after the withdrawal of most international combat troops at the end of last year.
While a long-term demand of the group has been the withdrawal of international military from Afghanistan, the statement said that under U.S. leadership, the "crusaders" will maintain "control of our land and space" through a security agreement with the Afghan government. The agreement allows NATO and the U.S. to keep a limited number of non-combat troops in Afghanistan to "train, advise and assist" the Afghan forces in their fight against the insurgency.
In recent weeks, attacks across the north and east of the country have intensified in the build-up to the launch of this year's warm weather fighting season.
The insurgents also appear to be targeting areas where they have not had a significant presence in the past. In northern Samangan province, police said that a firefight broke out late on Tuesday when they surrounded a house where Taliban fighters were holding a meeting.
Sediq Azizi, spokesman for the provincial governor, said Afghan security forces killed a Taliban commander identified as Mullah Bashir along with four other insurgents. One policeman was killed, he said, and another two were wounded.
Earlier Tuesday, a bomb blast near a police station in the southern city of Kandahar killed three people and wounded 17, while a separate bomb killed one person and wounded five in the north, in Kunduz province. Kandahar province is the heartland of the Taliban insurgency — and the city was the capital of the extremists' government from 1996-2001.