Nigerian security adviser charged, $423,000 in cash seized at his homes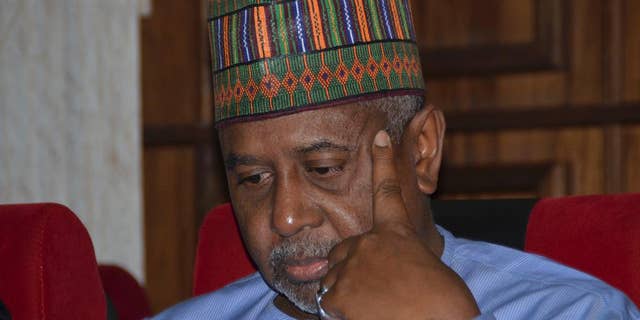 LAGOS, Nigeria – Court documents show Nigeria's former national security adviser is being charged with money laundering in connection with $423,000 in U.S. dollars and Nigerian naira seized at his homes.
Security agents raided two homes of Mohammed Sambo Dasuki in July, when Dasuki wanted to resign and Nigeria's new president demanded an accounting before he could go.
Dasuki, expected to appear in court Monday, was a key adviser to former President Goodluck Jonathan and had taken control of weapons procurement from the Ministry of Defense.
Nigeria's new President Muhammadu Buhari has ordered an investigation into military purchases since 2007 in his campaign to curb corruption and ensure the armed forces are properly equipped to fight Boko Haram's 6-year-old Islamic uprising that has killed 20,000 people.