Niedermayer, Shero elected to Hall of Fame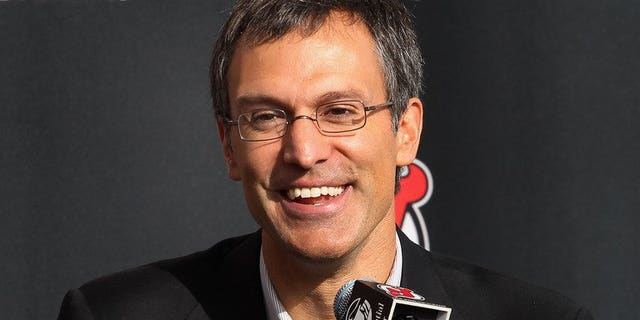 TORONTO (AFP) – Two-time Olympic gold medallist Scott Niedermayer and back-to-back Stanley Cup winning coach Fred Shero have been elected to the Hockey Hall of Fame.
Brendan Shanahan, Chris Chelios and Canadian women's player Geraldine Heaney will also be inducted at a lavish ceremony on November 11 in Toronto.
Canadian defenceman Niedermayer got in on his first year of eligibility. He won four Stanley Cup titles, including three with the New Jersey Devils, 1995, 2000 and 2003. His latest came with the Anaheim Ducks in 2007 when he was also named most valuable player of the playoffs.
He played 18 seasons in the NHL after being selected third overall in the 1991 entry draft by the Devils.
Niedermayer helped Canada to Olympic gold medals at the 2010 Vancouver Games and the 2002 Salt Lake City Olympics.
Niedermayer was born in Edmonton, Alberta and grew up in Cranbrook, British Columbia. His father was working as a doctor in a remote northern Alberta community that didn't have a proper hospital so Niedermayer's mother had to fly to Edmonton to give birth.
In 1,263 NHL games, Niedermayer had 568 assists and 740 points.
Canadian Shero was the coach of the Philadelphia Flyers during days of the infamous "Broad Street Bullies" teams in the 1970s. He guided the Flyers to consecutive NHL championships in 1974 and 1975.
In 1974 Shero became the league's inaugural winner of the Jack Adams Award which is awarded to the NHL's top coach.
Shero's take-no-prisoners approach to winning games sparked a copy cat style of coaching that valued fighting and intimidation as a tactic as much as it did scoring and finesse.
He finished with a coaching record of 390 wins, 225 losses and 119 ties in 734 games.
Shanahan was the Devils first-round pick, chosen second overall in the 1987 draft, and joined the team as an 18-year-old that season.
He won Stanley Cup titles with Detroit in 1997, 1998 and 2002, appeared in eight all-star games and was a member of Canada's 2002 gold-medal winning Olympic team in 2002. He is now in charge of discipline and suspensions for the NHL.
American Chelios was a three-time Stanley Cup champion and winner of the Norris Trophy as the league's best defenceman three times in a brilliant career that lasted 26 seasons with Montreal, Chicago, Detroit and Atlanta.
Heaney helped lead Canada to a gold medal at the 2002 Winter Olympics in Salt Lake City and silver at the 1998 Nagano Games. She is just the third woman elected to the Hall of Fame as a player, alongside Angela James and Cammi Granato.