New Zealand prime minister announces ban on 'military-style semi-automatic weapons' after mosque attack
New Zealand Prime Minister Jacinda Ardern on Thursday announced the country was immediately banning "military-style semi-automatic weapons" after last week's attack that killed 50 people at two mosques.
Speaking to reporters, the prime minister said the weapons would be banned in addition to "all assault rifles," among other firearms. Ardern said that legislation is currently being drafted and she expects the law to take effect by April 11.
NEW ZEALAND PRIME MINISTER VOWS NEVER TO MENTION MOSQUE GUNMAN'S NAME
"We will ban all high-capacity magazines. We will ban all parts with the ability to convert semiautomatic, or any other type of firearm, into a military-style semi-automatic weapon," the prime minister said. "In short, every semi-automatic weapon used in the terrorist attack on Friday will be banned in this country."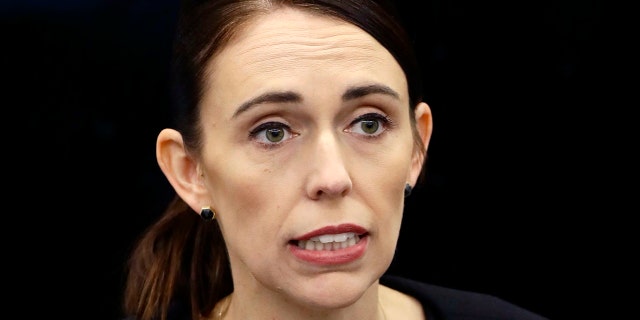 Ardern said the government is working on a large-scale buyback plan for citizens possessing the weapons affected by the ban. The plan will allow the guns to be surrendered to police and "eventually destroyed." Once the buyback is complete, she said, owners would receive "fair and reasonable compensation," but did not elaborate.
Those who still possess banned guns after a "reasonable period for returns" has passed will be found breaking the law, Ardern said. Penalties will include fines of up to $4,000 and/or three years in prison, with the draft legislation proposing stiffer measures.
YOUNGEST NEW ZEALAND MOSQUE ATTACK VICTIM, 3, MOURNED AS COMMUNITY REMEMBERS ENERGETIC TODDLER
Ardern also said she and the Cabinet would work through legal exemptions to the ban, such as for farmers needing to cull their herds but said any exemptions would be "tightly regulated."
"We do have guns in New Zealand that are used for legitimate purposes by responsible owners every single day and that includes our rural community that manage pests, use for animal welfare and also for recreation," Ardern said.
Ardern said she believes the vast majority of these owners will support the ban because it's about "national interest" and "safety."
The ban comes six days after a gunman opened fire at two mosques in Christchurch. The massacre left 50 people dead and dozens of others injured.
Ardern said the man suspected of the attack bought his weapons legally with a standard gun license and modified their capacity by using 30-round magazines, "essentially turning them into military-style semi-automatic weapons."
The 28-year-old suspect bought the weapons "through a simple online purchase," she said, and "took a significant number of lives using primarily two guns."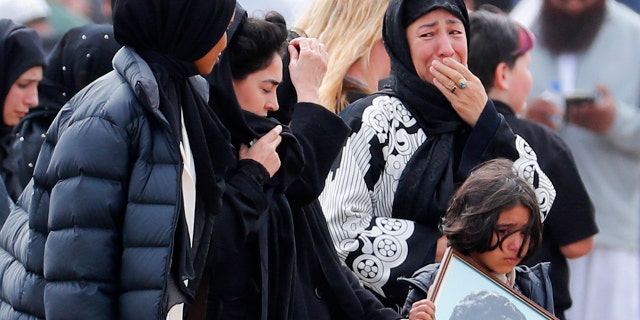 The alleged shooter, whom Fox News is not naming, has been charged with one count of murder in the attacks, which became New Zealand's deadliest mass shooting in modern history. He is expected to face additional charges at his next court appearance April 5.
Ardern's announcement came as more of the dead were being buried. At least six funerals were held Thursday. Preparations were underway for a massive prayer service to be held Friday, with nearly 4,000 people expected to attend.
The Associated Press contributed to this report.